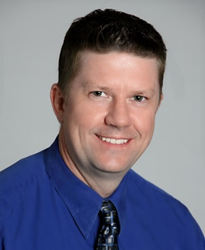 Atlanta, GA (PRWEB) June 04, 2014
The partners of Habif, Arogeti & Wynne, LLP (HA&W), the largest Georgia-headquartered tax, accounting and business consulting firm, announced today that Eric Browning, a subject matter expert on information security, has joined the Firm to advise companies on information security risk mitigation and compliance reporting. Eric joins HA&W's team of information assurance professionals, who are recognized in the market place as the "go to" team for companies that want a pragmatic, holistic program to ensure the security and privacy of their data.
Eric was most recently the Director of Security and Compliance at inBloom, a cloud service provider that developed technology to promote personalized learning in schools. Eric previously served in a senior security engineering role at Dell Secureworks where he specialized in network security architecture and testing, security control design and monitoring including PCI compliance.
Eric has performed hundreds of various security assessments and penetration tests. He also gained significant experience evaluating physical and personnel security controls through the use of social engineering techniques. He initially developed the PCI practice at SecureWorks, has been a PCI-QSA for 7 years, and is also a former member of the PCI Scoping Special Interest Group and PCI Encryption Taskforce. Eric has a bachelor's degree in information management and holds many certifications, including CISSP, PCI-QSA/PCIP, CISA, CEH, CCSK, CCNA, MCSE, MCSA, Security+, Network+, and A+.
Dan Schroeder, partner-in-charge of HA&W Information Assurance Services, commented on the current business environment: "Especially with all the recent breaches, security is too often sold on the basis of scary stories. Our view is that does not help anybody and does not lead to real solutions. The question most companies now have is exactly what are our risks and what should we be doing? Many companies know they should be doing more to address privacy and security risks, but they do not know where to start, and they are concerned the effort will not add value."
HA&W Information Assurance Services is dedicated to and works globally with technology based businesses to implement holistic and sustainable risk management programs. "Most consulting and audit firms are focused on a set of best practices or a compliance protocol," said Schroeder, "and today the reality is such that no set of best practices or compliance programs are adequate – companies need risk management programs designed for their particular circumstances. Adding Eric's industry experience and leadership will give our clients access to security measures that protect their business and make those businesses better."
Tackling this issue from a different approach is how HA&W's effective risk management program has become a leading solution for recognizable brands. Unlike competitors' offerings, HA&W Information Assurance encompasses and addresses all four areas of risk: avoidance, mitigation, transference and acceptance.
Companies which provide mission-critical services to their clients or process large volumes of sensitive data could be at risk. Contact Dan Schroeder to learn more about implementing a pragmatic, security risk management program: dan.schroeder(at)hawcpa(dot)com or (770) 353-8379.
About Habif, Arogeti & Wynne, LLP:
Today, the pace at which work gets done is faster than ever before, and when companies manage that pace by surrounding themselves with the right people, sustainable success happens. That's why recognizable industry leading companies continue to select Habif, Arogeti &Wynne, LLP as their accounting, audit, tax, and consulting firm of choice. Companies looking to increase profitability, streamline processes that improve financial reporting and reduce the time associated with audits, tax planning and compliance choose HA&W. Quicker answers, avoiding unforeseen pitfalls, becoming a better business for the long-run; these are just a few of the benefits clients routinely experience when working with HA&W. Starting up, growing or getting ready to transition? Operating locally, nationally or globally? HA&W gets you where you want to be. Be Successful.
Reach out to HA&W at http://www.hawcpa.com.