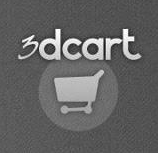 This is an exciting time for our merchants. eBay integration gives our customers the ability to better compete with larger online brands
Fort Lauderdale, FL (PRWEB) June 04, 2014
Merchants currently using 3dcart will be able to double-up on their sales platforms and utilize additional forms of check-outs, including checkout through eBay. Many retail on-line stores already use the additional outlet which eBay offers, and now 3dcart eCommerce websites will also have the ability to join the ranks of other large online retailers. "This is an exciting time for our merchants. eBay integration gives our customers the ability to better compete with larger online brands," says Joe Palko, Chief Marketing Officer at 3dcart.
With the integration, 3dcart merchants will be able to list their products as an "auction" or "buy it now" (fixed-price) format; while shipping calculations can be either calculated by eBay or set as a flat rate. Payment processing for the product will be administered by eBay and orders for listed items are reflected within the 3dcart store for processing. In addition, a 3dcart merchant will be able to import all eBay orders into 3dcart for processing, inventory control and management. Orders on eBay will be tagged with a specific eBay prefix for easier identification. Special integrations, such as "eBay Motors" can also be accommodated within the format and platform. Other features include specific setup rules, such as item condition, return policy settings, as well as buyer and shipping location blockings and/or control. As an added bonus, eBay store owners will be able to pull category structures into 3dcart for continuity. The motivation of 3dcart's integration with eBay for its current clients is bound to be advantageous given the platform's opportunities:

eBay has 119.7 million active users and its active user base growth is predicted to accelerate
Fixed-price listings account for more than 69% of all eBay transactions
eBay consistently grows at a pace faster than the rate of all eCommerce
Nearly all of eBay's product categories have achieved double digit YoY percentage growth rates
To learn more about 3dcart's eBay Integration, visit 3dcart Releases Enhanced eBay Integration at the 3dcart Official Blog.
About 3dcart:
Founded in 1997, 3dcart is a complete and robust ecommerce platform designed to help e-store owners thrive in a competitive market. With hundreds of features built directly into its software, online merchants can effectively open, operate and maintain a successful online store with relative ease and efficiency. 3dcart currently powers tens of thousands of eCommerce merchants, and its support team is always available, at no additional cost, 24/7/365. 3dcart is an Inc. 5000 company, a Visa PCI Certified provider and a pioneer in mobile commerce and social media marketing. Fully scalable and completely customizable, 3dcart continues to be the eCommerce solution of choice by industry experts all over the world.