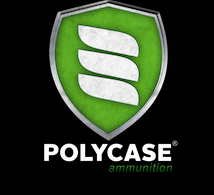 Combined, these components produce an ammunition that is precise, reliable and consistent
SAVANNAH, Ga. (PRWEB) June 04, 2014
PolyCase Ammunition and Atlantic Marksmen are to announce a new joint venture in which they will manufacture and distribute ammunition made from Lapua brass cartridge cases and PolyCase's high-performance Cu/P™ bullets. The ammunition produced by the joint venture will be sold under the Atlantic Marksmen™ brand and produced in Savannah, Georgia and Gulfport, Mississippi.
"This new ammunition represents a new level in ammunition technology and design," says Olivier Scherlofsky, President of Atlantic Marksmen. Combining the world´s best brass, Lapua, with innovative PolyCase metallic-polymer projectiles, Atlantic Marksmen™ is excited to bring lead-free and premium ammunition performance to the American shooting market for the first time."
The joint venture will release multiple small arms ammunition cartridges and bullet profiles under the Atlantic Marksmen brand over the next several months, from premium lead-free range ammunition to unique high-velocity self-defense rounds. The Atlantic Marksmen brand will incorporate components from Lapua and PolyCase Ammunition.
Lapua's cases are widely considered the most precise cases on the market and are designed to maintain exact tolerances over dozens of reloading cycles. Advanced metallurgical research and manufacturing techniques ensure that Lapua cases are leaders in uniformity and quality.
"Combined, these components produce an ammunition that is precise, reliable, high-velocity, low-recoil and consistent," says Paul Lemke, PolyCase founder. "We're excited about this partnership with Atlantic Marksmen because it marks a key point in our company's growth. We look forward to a great future together as our lead-free polymer-based projectiles combined with their Lapua brass are an unbeatable combination."
PolyCase Cu/P™ bullets are the first injection-molded projectiles manufactured in the United States. A combination of advanced engineering, materials science and high-tech manufacturing methods also used in the manufacture of precision parts for the world's most demanding racing engines, takes lead-free frangibility to the next level.
"Lightweight projectiles that retain traditional force factor and terminal performance through the dynamic transfer of energy are now a reality because of PolyCase's patent-pending designs and production processes. PolyCase projectiles function in all weapons and require no specialty loading equipment," says Paul Lemke.
For more information please visit http://polycaseammo.com/Atlantic
###
About Polycase Ammunition
PolyCase Ammunition brings advanced injection molding technology to the ammunition industry and changes everything you knew about ammunition. Leveraging extensive experience manufacturing cutting-edge components for Audi, Volkswagen, Formula 1, and other high-end vehicle engines, PolyCase has developed a revolutionary line of polymer-based ammunition cartridges and projectiles that are light, efficient, accurate, and corrosion and heavy metal-free. PolyCase's polymer cartridge cases eliminate expensive brass from the ammunition manufacturing process, and create weight savings of 15-50%. Advanced Cu/P™ projectiles are high-quality frangibles that retain the performance of a traditional lead-core bullet. The PolyCase product line represents a total rethinking of what makes great ammunition. From the shooting range to the safari, PolyCase is better ammo.
PolyCase is a veteran-owned business headquartered in beautiful Savannah, Georgia. The PolyCase team has over 90 years of combined experience in advanced micro injection-molding. For more information, please visit PolyCase's website at http://www.polycaseammo.com.
About Atlantic Marksmen
Trade League Mississippi Central Europe, Inc. (ATLANTIC MARKSMEN) is a transatlantic company dedicated to bringing the highest quality firearms and ammunition to the American shooting market. The Company has offices in Gulfport, Mississippi and Vienna, Austria.
Atlantic Marksmen´s mission is to bring together the best manufacturers of ammunition and ammunition components from both sides of the Atlantic in order to serve the American market's demand for elite firearms and ammunition. Atlantic Marksmen is deeply rooted in and well supported by the political and business communities of Southern Mississippi and Central Europe.
Besides bridging the Atlantic to create strategic partnerships, Atlantic Marksmen manufactures high-precision rifles through its partnership with Specialty Machine Works Inc., a leading manufacturing contractor for the Gulf Coast energy and aerospace industries. Atlantic Marksmen and Specialty Machine Works develop and design custom precision rifles for discerning consumers.
Atlantic Marksmen's entry into the ammunition industry under the Atlantic Marksmen™ brand is a natural expansion of its business with experience in precision rifles. Atlantic Marksmen™ ammunition is made with brass by Lapua of Finland, world famous producer of superior precision ammunition. Please visit http://www.atlantic-marksmen.com
Media Contact
Karl Hirsch
714-348-0145
Noble Mouse