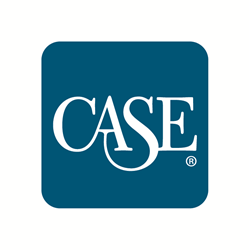 The generosity of our alumni demonstrates their deep loyalty and affection for University School.
Hunting Valley, Ohio (PRWEB) June 04, 2014
For the third time in as many years, University School has been recognized for its exemplary fundraising by the Council for Advancement and Support of Education (CASE). The school received an Overall Performance and Sustained Excellence Award based on three years of fundraising data supplied to the Council for Aid to Education's annual Voluntary Support of Education Survey (VSE).
University School is the only independent school among the dozen institutions in the "sustained excellence category" that includes Harvard University, Stanford University, and Amherst College.
In 2012, the VSE Survey found that US led the nation's independent day schools in attracting philanthropic support and ranked eighth among all independent schools nationwide in giving. That same year, as in the previous year, US received an Overall Improvement Award and was named to CASE's Circle of Excellence for its superior fundraising.
The 2013 survey also found US to be among the nation's highest performing independent day schools.
"Individuals in our community get very excited about the role University School is playing in Cleveland's ascent," said Jon Bridge, Assistant Headmaster of Advancement. "So many US alumni are leaders in Greater Cleveland and across the country. Even those folks living outside of the city support the school in tremendous ways. Their generosity demonstrates their deep loyalty and affection for US and for the values they carry with them their entire lives. We are grateful to our alumni, parents, and friends who are helping to transform the lives of boys and young men."
Bridge added that receiving the 2014 award is particularly significant because it is one of the few that CASE bestows that is not based on an application.
In 2012, US also received a Silver Circle of Excellence Award from CASE for its admissions view book.
The Council for Advancement and Support of Education is a professional association serving educational institutions and the advancement professionals who work on their behalf in alumni relations, communications, development, marketing and allied areas. Members include more than 3,400 colleges and universities, primary and secondary independent and international schools, and nonprofit organizations in 74 countries.
About University School:
Founded in 1890, University School is an independent day school, educating boys in kindergarten through grade 12. The school's mission is to develop promising and motivated boys into accomplished and independent young men who aspire to make a difference in the world. University School has two suburban campuses in Cleveland, Ohio: the Shaker Heights Campus for boys in kindergarten through grade 8, and the Hunting Valley Campus, which is home to students in grades 9-12. Visit http://www.us.edu for more information.