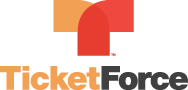 We are training students to become managers and leaders of non-profit and commercial performing arts companies, and TicketForce is a fit for either business model.
Ithaca, NY (PRWEB) June 05, 2014
Arizona-based TicketForce, one of the leading providers of ticketing solutions in the country, recently secured a ticketing contract with Ithaca College, a private college in Ithaca, New York.
TicketForce was selected for its ability to provide custom solutions specifically for arts organizations. Ithaca College will utilize TicketForce's private label ticketing solution for its Department of Theatre Arts productions, and are also considering the possibility of ticketing other campus events through TicketForce in the future.
Catherine Weidner, chair of the Department of Theatre Arts for Ithaca College, says that TicketForce was selected not only because its solutions give the College the opportunity to bring ticketing in-house, with unlimited access to on-call expertise to guide them through the building of a season and implementation, but also for the experiential training students will receive.
"Our box office serves as a lab for theatre management students to learn the complexity of ticketing and sales in an experiential setting by transacting 15,000 ticket orders per season. We are training students to become managers and leaders of non-profit and commercial performing arts companies, and TicketForce is a fit for either business model," said Weidner.
Originally founded as a music conservatory in 1892, Ithaca College soon grew and became more than a music school. Today, the college is still true to its strong liberal arts core but offers more than 100 different majors and minors, earning the college recognition of a continuously top-rated university by U.S. World News & Report.
For more than 10 years, TicketForce has been a leading provider of ticketing solutions for a variety of industries, such as music, arts, racing, festivals, fairs, theatres and more throughout the U.S. and Canada. In 2013, TicketForce clients sold more than $55 million in tickets, and the company has sold more than 25 million tickets since the company's inception 10 years ago.
Along with a wide range of national and international clients, TicketForce also services a variety of colleges and fine art centers including: Pepperdine University,The Herberger Theatre, Tampa Theatre, Tempe Center for the Arts, The Rialto Theatre, Fox Tucson Theatre, Phenomenon Concerts, Queen Creek Performing Arts Center, Higley Performing Arts Center, West Valley Symphony and many others.
For more information about TicketForce, please visit http://www.ticketforce.com.
About TicketForce, LLC
TicketForce utilizes a powerful web-based ticketing system to provide venues, promoters, festivals, arenas and civic centers with a fully-customizable solution for full-service ticketing and box office management. TicketForce serves as a technology partner for its customers, enabling sales through integration with Internet sales, Box Offices, and Call Centers. TicketForce provides a complete suite of scalable products and services, including print-at-home ticketing, electronic will-call, access control, payment processing, management tools, and real-time reporting. More information is available at http://www.ticketforce.com.