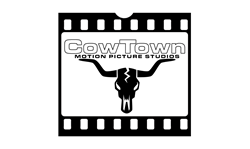 Phoenix, AZ (PRWEB) June 04, 2014
As part of the marketing roll-out for their upcoming zombie film "Dead Last" that will be shot at the Arizona Cowtown Motion Picture Studios this Fall, Bad Apple Entertainment will be making a personal appearance at this year's Phoenix ComiCon this Friday June 6th at 7pm.
The movie "Dead Last" has a distribution deal in place with Lionsgate who will represent the film once the shooting is completed. On behalf of Bad Apple and the ComiCon staff, the community is invited to come out and enjoy face painting by convention staff along with free photos taken of every 'zombie' that participates in the free Zombie Walk.
As Bad Apple qualifies for the Section 181 incentive for investors, any company interested in funding the film can enjoy a 100% tax write off incentive on this qualifying film for up to $15 million dollars.
Bad Apple also plans on releasing their original printed comic "Dead Last" at the convention at booth AA5 with AZ Corpse Crew both Saturday and Sunday. The team will be handing out free comics that are based off of the movie and offering the public a chance to be a part of the filming of the accompanying motion picture.
Bad Apple looks forward to seeing zombie fans show up to the Zombie Walk and the Convention which is boasting the largest crowds EVER this year due to the popularity of the zombie genre.
The production crew assures any zombie enthusiasts that this is one zombie flick that the movie-going audience has never seen and is proud to be calling Arizona home for the production.
For more information about "Dead Last" please visit ww.facebook.com/deadlast or visit the company page at http://badapplentertainment.com.
About Cowtown Motion Picture Studios and Shooting Range:
Cowtown Motion Picture Studios and Shooting Range is Arizona's premier destination for Hollywood and Independent film studios seeking a one-of-a-kind setting for their next movie or product placement photo shoot. Nestled just south of Lake Pleasant in Peoria, AZ, Cowtown features over 80 private acres of majestic high-desert landscape which has been the backdrop for over 200 films and numerous product and fashion photo shoots. Recent projects include productions by Lionsgate Entertainment, Aerial Filmworks, NBC and the Military Channel's "Deadliest Tech, Spec Ops" as well as hosting prominent actors like Johnny Depp. Featuring rugged terrain blended with beautiful Arizona sunsets and onsite buildings like a western town and Afghan village with live fire capabilities, Cowtown is positioned to be Hollywood's destination of choice for upcoming projects featuring a Southwest setting.
For additional information, please visit http://www.AZCowtown.com
###
Media contact:
Christine Holtz
Phoenix Marketing Associates
602-282-0202