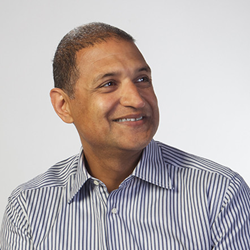 'We are on a mission to change the world by removing bias from hiring and create a system where people earn opportunities based on their proven capabilities and fit,' said Sheeroy Desai, Co-Founder and CEO of Gild.
San Francisco, CA (PRWEB) June 04, 2014
Gild, which powers the way companies find, engage and evaluate tech talent with data and intelligence, announced today the completion of its Series B financing totaling $13.5 million. The round will be used to "continue our mission to innovate and bring meaningful change to the imperfect ways people are hired today," according to co-founder and CEO Sheeroy Desai, noting that Gild's proprietary core products solve a real problem: how to remove bias and drive collaboration across entire hiring teams to help companies find, screen and select the developers they need -- including many they might otherwise have missed.
The investment is the largest Series B round in the tech hiring market, and was led by Menlo Ventures, which has also invested in well-known companies such as Uber, Tumblr. and Gilead. Draper Nexus (a DFJ fund) also invested in the round, as did all existing investors including Steve Anderson of Baseline Ventures, Globespan Capital Partners, SAP Ventures, Correlation Ventures, and legendary Silicon Valley investor and original LinkedIn Series A investor Mark Kvamme of Drive Capital.
"I was originally attracted to Gild because I so fundamentally believe in its vision to bring meritocracy to the hiring process, and Gild has taken this mission to a whole new level," said Venky Ganesan, Managing Director, Menlo Ventures. "What Gild is achieving is phenomenal: not only is it helping companies identify the right talent for a job, but it is uncovering talent that would have been filtered out by traditional biases. We are glad to partner with the Gild team as they apply brilliant data science to solve fundamental hiring problems that plague nearly every industry."
By combining Big Data techniques with patent-pending algorithms that evaluate developers' skills, Gild alone provides skills analysis that helps companies move past the noise in today's recruiting arenas and hire based on fit and merit – finding developers who have proven, verified skills, regardless of SEO resume keywords and traditional filters. As a result, Gild has seen its revenues increase by more than 400% year-over-year since its launch in June 2012. Hiring solutions by Gild – specifically Gild Source – are now used by over 250 companies worldwide including, Gilt, Microsoft, and TripAdvisor.
"Gilt is a pioneer in both the technology and retail spaces, and it's our incredible roster of talent that allows us to excel at both," said Mary Broadworth, Vice President of Talent Management, Gilt. "Developers are essential to our tech success, and we're always seeking to build our teams with the best ones to help create new and innovative ways for our members to shop each day. Gild not only helps us to find and engage some of the best tech talent in the industry, but also allows us to understand how they progress along their career paths."
Upon closing this Series B round of funding, Gild has raised a total of $27 million since the company's launch in 2012. Gild will use this financing to scale its business and continue to reinvent hiring by driving automation, collaboration and data intelligence across all aspects of recruiting.
"We are on a mission to change the world by removing bias from hiring and create a system where people earn opportunities based on their proven capabilities and fit," said Sheeroy Desai, Co-Founder and CEO of Gild. "Hiring is such a fundamental part of our economy, and yet the process has not changed in a hundred years. Our continued investments in solutions that combine data analytics, automation and machine learning uniquely position us to reinvent how hiring is done."
For more information on Gild, visit: http://www.gild.com/press-release.
About Gild
Gild is changing the way everyone — from startups to Fortune 1000 organizations — finds and evaluates technical talent. Gild scours the web for developers, using predictive technology to automatically evaluate their abilities. That means you not only find candidates — you know who can get the job done. Backed by proprietary data analysis that examines developers' actual work, Gild's tech hiring software is used by growing companies to find the developers they need to innovate. Founded in 2011, Gild is headquartered in San Francisco and has offices in Salt Lake City and Milan.