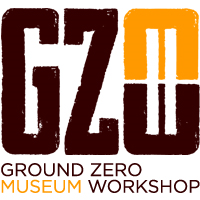 A Trip to Both the Ground Zero Museum Workshop & The 9/11 Memorial Museum Gives NYC Visitors A Complete, Unparalleled Historical Experience
New York, New York (PRWEB) June 05, 2014
The Ground Zero Museum Workshop has racked up another honor, winning back to back "Certificate of Excellence" Awards from Trip Advisor, first in 2013 and now again in 2014. "We are very honored to have won a 'Certificate of Excellence' 5-Star Award from Trip Advisor. Our staff works very hard to educate guests about an important aspect of the 9/11 attacks that they can't see in-depth anywhere else: The Recovery Period," states Carole Barnes, the Museum's Publicist.
Gary Suson - the Museum's Founder states, "Our Museum was hand-crafted to be as unique and realistic as possible, to allow visitors who know nothing about the 9/11 attacks or the 'Recovery' to walk away after our tour and feel as if they 'were there' with FDNY firefighters on the front lines after 9/11. It's a unique experience they cannot get anywhere else. A lot of our reviews online call the Museum Workshop a 'Well Kept Secret' but in truth it is a lack of advertising dollars that keeps our Museum a 'word-of-mouth' attraction in NYC."
"Winning the TripAdvisor Certificate of Excellence is a true source of pride for the entire team at Ground Zero Museum Workshop and we'd like to thank all of our past guests who took the time to complete a review on TripAdvisor," says Ms. Barnes. "There is no greater seal of approval than being recognized by one's customers. With the TripAdvisor Certificate of Excellence based on customer reviews, the accolade is a remarkable vote of confidence to our Museum and our continued commitment to excellence."
So, what makes the Museum Workshop Tour in the Meatpacking District so realistic? Why does it keep getting accolades from its visitors? Official Ground Zero Photographer Gary Suson states, "Quite simply, we don't fit the mold for most Museums. We broke all the rules for displays and style. I attempted to recreate our world at WTC. Some of our images are presented in 3-D, complete with dirt and rocks. Every single one of our 100 Images & Artifacts on display has a back story, which is communicated via narration in a Dolby Stereo, self-guided audio unit and headset that also contains ©REALGroundZero audio sound effects. For example, if you are looking at an image of a 9/11 Chaplain saying prayer over a flag-draped victim, you will hear in the background real sound bytes lifted off of video of a Ground Zero Chaplain saying prayer back in 2001. Same holds true for Recovery Dogs and more. It's about as real as it gets. Our guests walk out enlightened and educated, not disturbed."
Small Batch Tours: "We don't do big numbers at any one time," says Ms. Barnes. "The highest number of guests we can accommodate on any given tour is 28. It's more about the quality and intimacy of the tour than the quantity of guests." The tours begin with an introduction by a tour guide, a 12-minute video of rare footage from Ground Zero, an interactive walk-thru whereby guests may pick up artifacts such as WTC window glass and steel and finally, visitors are turned over to their self-guided audio units. The audio narratives are programmed in French, Italian, Spanish and English. The English version is narrated by Gary Marlon Suson himself, who spent 7 months full-time documenting on behalf of the NYC Fire Union. "I have committed a big chunk of my life to seeing that people learn as much as possible about the 9/11 subject, so our Museum Workshop is as detailed as possible and reflects that desire to educate." In 2011, Ground Zero Museum Workshop was ranked as the 2nd Best Attraction in all of New York City by Trip Advisor - quite a feat for an 800-square-foot museum.
Bridging The Gap for Kids: Ground Zero Museum Workshop is also unique in how it serves as a wonderful way for parents to introduce their kids to what can be a difficult subject matter: The September 11 Attacks at WTC. Says Gary Suson, "Our Museum stays away from details and images involving the morning of 9/11 for the most part. We do not show horrific videos that may traumatize kids. All those iconic videos can be seen on the internet if one so chooses. Instead, we show the coming together of a country during a harsh time - including the special stories that took place INSIDE Ground Zero. We show guests and kids as young as age 4 the side of 9/11 the media could never show them. For a tourist entering a recreation of our sacred world of Ground Zero and feeling what it was like to be with us can be a life-changing experience. We are very proud of what we have done with this Museum; It is unlike no other - the reviews and awards are a testament to that."
Last year, the Museum Workshop won a Trip Advisor "Top 25 Museums in the USA" Award. It was one of only three NYC Museums, along with the Frick Collection and the Metropolitan Museum of Art to make the coveted nationwide list. Says Suson, "We are very honored to be included in such grand company as those iconic New York Museums." Ground Zero Museum Workshop is also on USA TODAY's "10 Best" List.
Says Suson, "Having seen the new 9/11 Memorial & Museum and how beautiful it is, I can see how both a visit to our tiny Museum Workshop first in the Meatpacking District and then to the 9/11 Memorial at Ground Zero gives visitors a complete educational experience. Our two museums compliment one another." The two museums, both on the west side of Manhattan, are 8 minutes away from one another by taxi or "E" train. Says Suson, "The Memorial Museum at Ground Zero has been a long time coming, but I think once visitors see it, they will realize it was well worth the wait."
Ground Zero Museum Workshop is open 6 days a week and operates daily 2-hour tours of 100 Images & Artifacts. It also supports numerous FDNY and 9/11-related charities. Self-Guided audio tours in Italian, Spanish, French and English. Buy Tickets by calling ZERVE at 212-209-3370 or buy online here. Facebook and Instagram: 'Ground Zero Museum Workshop'