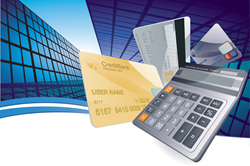 Join Score Inc. for a free, no-selling webinar on , June 05 2014 at 3:00pm CST.
Mobile, AL (PRWEB) June 05, 2014
Score Inc, a provider in the derogatory credit sector of the financial services market, has partnered with CMS in order to offer more robust opportunities to its existing client base and position itself as the premier credit repair services platform in the market space. With headquarters in Mayaguez, Puerto Rico and offices in Mobile, Alabama, Score is a rising star in the credit repair industry and provides solutions to an ever-growing list of entrepreneurs, tax preparation companies, attorneys, Realtors and credit service organizations through innovative technology, dispute processing / outsourcing services. Furthermore, its ability to partner with a wide variety of companies offering complimentary services allows Score to gain momentum in this competitive niche and helps capitalize upon opportunities to which other, similar companies seemed to have remained blind.
The Scoreway® Software Platform
The Scoreway® platform provides an end-to-end management solution that helps companies and entrepreneurs to manage the credit review and dispute process as well as to improve controls and profitability. In short, the platform is a complete, cloud-based suite of tools and represents a full-service solution for credit repair agencies, lending institutions and enterprising individuals. Its scalability and tiered pricing make it an attractive option for both industry novices and established businesses in the financial services industry.
An Opportunity Not to Be Missed
The Scoreway® solution platform offers a complete solution for anyone looking to start or grow a business in the credit repair industry. Until now, one of the major hurdles to doing so was the fact that most businesses in the derogatory credit industry were unable to secure reliable merchant processing accounts and were therefore unable to accept credit cards. In fact, the National Consumer Reporting Association explicitly warns consumers to steer clear of credit repair companies that do not accept credit cards, stating that "it often means the firm is unable to gain approval to process credit cards (a physical inspection and positive financial history is required)." (Source: http://www.ncrainc.org/credit-repair-facts.html). Worse yet, those that have been able to do so were forced to operate in constant fear of having their accounts frozen, transactions blocked with little or no customer service from the processing banks. CMS is a company that specializes in catering to this industry and they understand that credit rehabilitation companies are (generally speaking) no less ethical than any other type of business.
CMS and Scoreway® – Taking the Uncertainty Out of Your Business
Whether they've been in the business for years or are just getting started, CMS's gives entrepreneurs and businesspeople the ability to grow a business without having to constantly look over their shoulder, worrying that their merchant account might be frozen on the whim of an impersonal processing bank with non-existent customer service. Furthermore, when the capabilities of the Scoreway® platform are combined with the credit card processing power afforded by CMS, even the greenest of credit repair companies will enjoy instant legitimacy in the eyes of the consumer. Although it is still too early to tell just what the ramifications of the partnership between Score and CMS are, it is certain that these rising stars in the financial services market space are changing the way derogatory credit services are viewed by the public at large.
Interested in getting additional details about CMS and Scoreinc.com's collaboration? Join Score Inc. CEO Joel Pate for a free, no-selling webinar on June 5, 2014 at 3:00PM CST. Register Free Here!
About Capital Merchant Solutions
Since 1997, Capital Merchant Solutions has helped over 30,000 merchants process credit card payments. For nearly ten years, CMS has helping credit repair businesses get set up with an affordable and reliable merchant account. By ensuring that merchant accounts are set up correctly from the start, participating businesses are represented honestly and accurately. In addition, CMS works with multiple banks that accept credit repair businesses, so they can offer the best possible pricing.