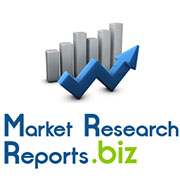 Global And China Aluminum Electrolytic Capacitor Market Report, 2013-2016
(PRWEB) June 05, 2014
Currently, Japanese manufacturers dominate the supply of the global aluminum electrolytic capacitors, four of which rank among top five players worldwide, namely Chemi-con, Nichicon, Rubycon and Panasonic, totally enjoyed 64% of the global share in 2013, and followed by Taiwan-based companies with 14%.
Browse China Aluminum Electrolytic Capacitor Market Report with TOC:
http://www.marketresearchreports.biz/analysis-details/global-and-china-aluminum-electrolytic-capacitor-market-report-2013-2016
In 2013, Mainland China produced about 109.5 billion aluminum electrolytic capacitors, up 9.5% year on year; it gained the sales revenue of RMB10.4 billion, representing a year-on-year increase of 9.47%. As the global aluminum electrolytic capacitor manufacturing is shifting to Mainland China, Japan, South Korea, Taiwan and Hong Kong manufacturers have set up their plants in Mainland China in recent years.
Under the context of energy saving and emission reduction era, aluminum electrolytic capacitors not only grow steadily in the field of traditional consumer electronics, but also witness extended application in many emerging fields (such as energy-saving lamps, inverters, new energy, rail transport) in the wake of restructuring and technical progress. In 2014-2016, China's demand for aluminum electrolytic capacitors is expected to grow at around 7 % and will reach 172 billion in 2016.
Given the promising aluminum electrolytic capacitor market and corporate development, Chinese aluminum electrolytic capacitor giants have been devoting themselves to R&D of new technology, capacity expansion and market share consolidation in recent years. In 2013, the top eight players represented by Man Yue Technology, Lelon Electronics, Aihua Group and Jianghai Capacitor achieved the combined capacity of more than 40.5 billion. Man Yue Technology whose capacity was 10.8 billion acted as China's largest manufacturer of aluminum electrolytic capacitors, followed by Lelon Electronics with 9.12 billion.
To Download Full Report with TOC: http://www.marketresearchreports.biz/sample/sample/206794
Table of Content
1. Overview of Capacitor
1.1 Definition and Classification Capacitor
1.1.1 Definition
1.1.2 Classification
1.1.3 Aluminum Electrolytic Capacitor
1.2 Industry Chain of Aluminum Electrolytic Capacitor
1.3 Application of Aluminum Electrolytic Capacitor
2. Global Aluminum Electrolytic Capacitor Market
2.1 Development
2.1.1 Supply and Demand
2.1.2 Market Size
2.1.3 Market Structure
2.2 Competition
2.2.1 Industrial Transfer
2.2.2 Regional Competition
2.2.3 Market Shares of Major Enterprises
To Inquiry Before Buying Report:
http://www.marketresearchreports.biz/analysis/206794
3. Aluminum Electrolytic Capacitor Market in China
3.1 Supply
3.2 Demand
3.3 Import & Export
3.3.1 Import
4. Electrode Foil Industry
4.1 Overview
4.2 Global Electrode Foil Market
4.2.1 Market Scale
4.2.2 Competition
4.3 China Electrode Foil Market
5. Key Electrode Foil Manufactures
5.1 JCC
5.1.1 Profile
5.1.2 Business in China
5.2 KDK
5.2.1 Profile
5.2.2 Business in China
5.3 Guangdong Dongyangguang Aluminum Co., Ltd
5.3.1 Profile
5.3.2 Operation
5.3.3 Revenue Structure
Browse all Reports Under the Same Publisher: http://www.marketresearchreports.biz/publisher/67
About Us:
MarketResearchReports.Biz is the most comprehensive collection of market research reports. MarketResearchReports.Biz services are specially designed to save time and money for our clients. We are a one stop solution for all your research needs, our main offerings are syndicated research reports, custom research, subscription access and consulting services. We serve all sizes and types of companies spanning across various industries. Kindly visit: http://www.marketresearchreports.biz/.
Contact US:
Office: United States
State Tower
90 State Street, Suite 700
Albany, NY 12207
United States
Toll Free: 866-997-4948
Tel: +1-518-618-1030
E: sales(at)marketresearchreports(dot)biz
Find More Reports Under Semiconductors Market Research Reports: http://www.marketresearchreports.biz/category/63