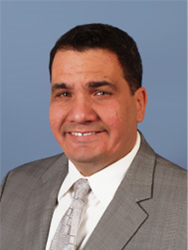 Don't trust the State's evidence; make them prove it.
Toms River, NJ (PRWEB) June 04, 2014
New Jersey DWI lawyer Steven W. Hernandez spoke before a full crowd of defense lawyers, prosecutors, and judges at the New Jersey State Bar Association's annual convention held on May 14-16, 2014 in Atlantic City. The subject matter, Forensic Science in Municipal Court, was a first for the municipal court track, where legal education usually focuses on the basics of municipal court practice. The course focused primarily on laboratory procedures in New Jersey DWI blood testing, but also touched upon DUI urine testing as well.
DWI charges are handled almost exclusively in the municipal courts of New Jersey. While most DWI's come from a breath test reading, there has been an increase in DWI charges arising from blood and urine over the years. These cases deal exclusively in the forensic analysis of bodily fluids, so a course aimed at understanding laboratory procedures and discovery was much needed.
Hernandez, the founder of the Hernandez Law Firm, P.C., in Toms River, focuses his practice primarily on DWI defense throughout the State of New Jersey. Having no prior background in science before practicing law, Mr. Hernandez has spent approximately 100 hours learning and performing laboratory analysis of blood, urine, and solid drugs. These courses have given him the ability to understand the process of laboratory testing and the ability to successfully challenge the State's evidence in DWI blood and urine cases. Mr. Hernandez's philosophy is simple, "don't trust the State's evidence; make them prove it." There is no "trust me" in defense work. In teaching this two-hour block of continuing legal education credits, Mr. Hernandez's hope is to educate defense lawyers, prosecutors and judges as to the importance of good scientific procedures and polices, and to abandon those that are not.
Steven W. Hernandez can be reached at 732-286-2700 or by email at steven(at)njdwiesq(dot)com.