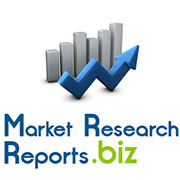 China Vitamin Industry Report,2014-2017
(PRWEB) June 05, 2014
China is the world's largest production base of vitamins, with vitamin C and vitamin E as its most important products, wherein vitamin C and related products account for more than 60% of its total output and vitamin E takes up about 30%. Since 2009, influenced by the sluggish external demand and declining prices, China's output of vitamin products has been declining sharply. In 2013, the output of various types of vitamin products in China was about 201,000 tons, down 7.4% YoY.
Browse China Vitamin Industry Report with Toc: http://www.marketresearchreports.biz/analysis-details/china-vitamin-industry-report2014-2017.
China is also the world's largest export base of vitamins, mainly vitamin C, vitamin E and pantothenic calcium. In 2013, China's export volume of vitamin C and vitamin E accounted for 55.0% and 23.7% of total export volume over the same period. In addition, the proportions of D or DL-pantothenic acid (i.e. vitamin B3 or B5) have increased to 5.7%.
Chinese vitamin producers fall into two types: large integrated pharmaceutical enterprises and professional vitamin producers. In 2009-2013, large integrated pharmaceutical enterprises such as North China Pharmaceutical Co., Ltd and Northeast Pharmaceutical Group Co., Ltd mostly had heavy burden historically and encountered operating difficulties and development obstacles, thus their ratio of R & D investment in total revenue was less than 3%, while professional vitamin producers like NHU, Kingdom way, and Brother Enterprises Holding kept higher gross margins of their products, with R & D investment generally accounting for more than 4% of revenue.
In recent years, the global and Chinese vitamin market has been exhibiting a monopolistic competition pattern. CSPC Pharmaceutical Group, North China Pharmaceutical, Northeast Pharmaceutical, Aland (Jiangsu) Nutraceutical, Shandong Lwei Pharmaceutical and other Chinese companies with production capacity of more than 15,000 tons are the major suppliers in the global VC market. Zhejiang Medicine, NHU, and PKU Healthcare together shared about 50% of the global total capacity of VE. NHU, Zhejiang Medicine and Kingdom way three companies together accounted for 40%-50% of the global total capacity of VA.
To Download Full Report with TOC: http://www.marketresearchreports.biz/sample/sample/206802
Table of Content
1 Overview of Vitamins
1.1 Definition
1.2 Classification
1.3 Global Overview
2 Development of China Vitamin Industry
2.1 Status Quo
2.2 Import and Export
2.2.1 Export
2.2.2 Import
2.3 Competition Pattern
Inquire before buying report: http://www.marketresearchreports.biz/analysis/206802.
3 China Vitamin Market Segments
3.1 VA
3.1.1 Development Status
3.1.2 Import and Export
3.1.3 Market Price
3.2 VB
3.2.1 D or DL-Pantothenic Acid (Vitamin B3 or Vitamin B5)
4 Key Enterprises
4.1 DSM
4.1.1 Profile
4.1.2 Operation
4.1.3 Vitamin Business
4.1.4 R&D
4.1.5 Business in China
4.2 BASF
4.2.1 Profile
4.2.2 Operation
4.2.3 Vitamin Business
4.2.4 Business in China
4.3 Advisee
4.3.1 Profile
4.3.2 Vitamin Business
4.3.2 R & D
4.4 CSPC Pharmaceutical Group Limited
To Find More Reports under the Same Publisher: http://www.marketresearchreports.biz/publisher/67
About Us
Marketresearchreports.biz is the most comprehensive collection of market research reports. Marketresearchreports.biz services are especially designed to save time and money of our clients. We are a one-stop solution for all your research needs; our main offerings are syndicated research reports, custom research, subscription access and consulting services. We serve all sizes and types of companies spanning across various industries. Kindly visit http://www.marketresearchreports.biz/.
Contact:
M/s Sheela
90 Sate Street, Suite 700
Albany, NY 12207
Tel: +1-518-618-1030
USA – Canada Toll Free: 866-997-4948
Email: sales@marketresearchreports.biz
Website: http://www.marketresearchreports.biz/
Find more reports under the Pharmaceutical Market Research Reports: http://www.marketresearchreports.biz/category/38