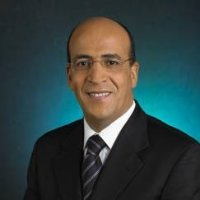 The fact that the tool does not focus on pure listening like most players in this field, but instead focuses on media and social media intelligence -quality over quantity- was a true differenciator!
Geneva, Switzerland (PRWEB) June 05, 2014
Faveeo, a Swiss-based company offering innovative web and social media discovery and filtering tools, is pleased to announce that it welcomes Marcel Dridje a seasoned and experienced Sales Executive as a member of it's Board of Directors and as an Investor in the company.
Marcel Dridje will act as Advisor for Faveeo's Global Go-To-Market Strategy and will leverage his experience and network to help the company's growth worldwide.
"Based on my humble 30 years IT & Telecom experience, most Fortune 500 and SMBs are looking at creative ways to digest and monetize the huge Data flow being stored, read and thrown at them.
"Faveeo has responded to this challenge and produced a unique, friendly and easy to use way to solving this huge issue : A collaborative discovery, filtering and recommendation system that helps users and companies quickly find relevant information that helps anyone in the organization make smarter decisions and remain agile much faster than with traditional BI tools.
"The fact that the tool does not focus on pure listening like most players in this field, but instead focus on media and social media intelligence was a true differentiator for me as I know this market – linked to predictive analysis and artificial intelligence has an enormous potential in the future," says Marcel Dridje about his latest investment.
About Marcel Dridje
As a seasoned European Sales Executive, Marcel Dridje has substantial field experience helping IT and Telecom startups in the US and EMEA.
Marcel has a broad range of experience in all aspects of sales, marketing, communication and management with direct experience with Fortune 500 enterprises (IBM, Nortel, Lucent, Cisco, EMC, ALU) and startups (Quantum, Andrew Networks, Pluris, Corvis, Ascend and Airespace).
Marcel Dridje most recently left CISCO after 30 years in IT and Telecom Sales to start his new venture as a Business Angel to help startups with seed money, VC connections and Business development. Vaelsys,Microgine and Cyberflowanalytics  are three of his star ventures. 
Three major highlights from his career include helping Airespace to be the #2 WLAN in EMEA market share and positioned Cisco to be #1 WLAN vendor worldwide. He has helped start promoting Cisco VCE alliance (VMware, EMC, Cisco) and the BMC OEM relationship to Kick Start their first SP IaaS Cloud offering on a worldwide basis .He also pioneered the French ISP Internet business while leading Ascend's insertion into FT/Orange first ISP business to include ISDNET, OLEANE and Internet way.
"Marcel's deep knowledge of the IT & Telecom industries are only matched by his great experience of entreprise sales which will undoubtedly bring key value to Faveeo as it moves to global expansion targeting the Fortune 1000 companies," says Faveeo's CEO Alexis Dufresne.
About Faveeo
Offering a set of integrated tools focused on helping large organizations and companies manage stream of data – and meta data – created externally and internally, Faveeo helps it's customers make sense of the sea of unstructured information available on the web and social media.
At the crossroads between media monitoring, big data and analytics, the company's mission is to simplify and streamline company's ability to detect and filter valuable information, they can then turn into actionable knowledge thanks to it's social intelligence -scalable curation- solutions.
As such, Faveeo's toolkit can be used for Media Monitoring, Competitive Intelligence analysis, Market Research, but also for Social Media monitoring and engagement, and Content Marketing.
Today it's customers range from Fortune 1000 companies like Bombardier, to International Organizations and NGO's like UICC, FIDIC and others.