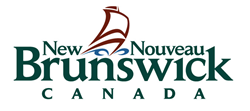 " We are truly honored to be nominated as finalists at such a prestigious Awards Gala" -- J.Gendron, Ironflow Technologies Inc.
(PRWEB) June 06, 2014
The 2014 Awards Gala will take place on June 9th, in Saint John, New Brunswick. This will be a opportunity for Ironflow Technologies Inc. to be recognized for the countless hours dedicated to the creation of a first class application, TimeOffManager.
The New Brunswick Export Awards recognize outstanding export performance in the international marketplace. The Awards celebrate the business savvy, entrepreneurship and innovation of firms located in New Brunswick that have achieved recent or ongoing success in developing new markets.
The Department of Economic Development host the Awards celebration recognizing winners in five categories:

Exporter of the Year;
Innovative Exporter of the Year;
Global Diversification Award;
Emerging Exporter of the Year;
Foreign Owned Exporter.
TimeOffManager is a Software-as-a-Service application for companies to track and manage their employee's leave, time-off and attendance. Its ease-of-use makes it easy for anyone to use it, while its scalability lets companies of all sizes have the peace of mind to know that all their employees' time-off requests are being managed efficiently.
The reason for the nomination is evident. They are exporting experts. Not only is TimeOffManager used in over 45 countries around the world, but the product is continuously evolving to reach new markets by providing their clients with everything from new features to availability in different languages including English, French and Spanish. In addition, while improving their existing product, Ironflow Technologies Inc. is also focused on creating new ones that will be made available later in 2014.
Ironflow Technologies Inc. would like to take this opportunity to thank everyone that has supported them throughout the years. Without them the company and their product would not have experienced this much success. Also, they would like to wish best of luck to all the nominees at the Export Awards.