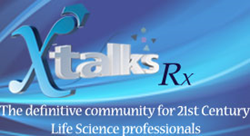 Toronto, Canada (PRWEB) June 04, 2014
Featured speakers are John McDermott, Director of Drug Product Optimization at Quotient Clinical, and Magnus Ronn, Senior VP, CMC at Tetraphase Pharmaceuticals. The live sessions will include a Q&A with the audience.
RapidFACT™ is a novel, streamlined, data driven approach to screening and optimizing drug products based on human clinical data. The technique has been extensively adopted by Pharmaceutical Development teams from more than 30 pharmaceutical and biotechnology companies worldwide as a key tool to support drug production optimization, with over 50 programs now completed.
RapidFACT has been proven to accelerate program timelines by at least 50 percent, and deliver significant associated cost savings. This has been achieved by the co-location of real-time GMP manufacturing and clinical testing, under Quotient's Translational Pharmaceutics™ platform, which enables formulation selection to be underpinned by emerging clinical data. Applications have included assessments of solid state forms, solubility enhancement and modified release.
For more information on this webinar or to register, visit: Rapid Formulation Development and Clinical Testing (RapidFACT™) – Expediting Development of Optimal Drug Products
Xtalks, powered by Honeycomb Worldwide Inc., is a leading provider of educational webinars to the global Life Sciences community. Every year thousands of industry practitioners (from pharmaceutical & biotech companies, private & academic research institutions, healthcare centers, etc.) turn to Xtalks for access to quality content. Xtalks helps Life Science professionals stay current with industry developments, trends and regulations. Xtalks webinars also provide perspectives on key issues from top industry thought leaders and service providers.
To learn more about Xtalks visit http://xtalks.com
For information about hosting a webinar visit http://xtalks.com/sponsorship.ashx
Contact:
Michelle Tran
Tel: +1 (416) 977-6555 ext 284
Email: mtran(at)xtalks(dot)com