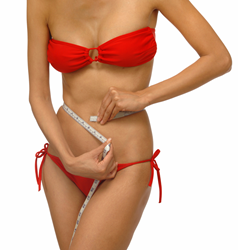 Yacon Syrup helps women lose weight!
(PRWEB) June 06, 2014
Can Yacon Syrup help women lose weight?
With new diets and quick weight loss tips popping up all the time, it gets hard keeping track of what works and what doesn't. The latest trend in the long line of natural weight loss supplements is yacon syrup and it's purported to be able to help women lose weight. It is found in the tuberous roots of the yacon plant, which is native to the Andes Mountains. The Incas originally included this molasses-like syrup in their diet.
Benefits of Yacon Syrup on weight loss
The yacon root has become popular in South American because the low-calorie (20 calories per tablespoon) syrup is high in natural sugars found in many plants. It has fiber-like qualities, passing through the digestive system without being digested, which helps to keep you regular. Yacon syrup promotes good bacteria in the stomach, which studies have associated with digestive healthy, anti-inflammatory properties, weight loss and maintaining a healthy weight.
Yacon Syrup and Dr. Oz
Raw yacon syrup is picking up a lot of steam in the media. Even America's favorite television doctor, Dr. Oz chimed in on the subject, calling it a "metabolism game changer." He touts the sweet syrup's ability to speed up metabolism as well as cause the stomach to feel full, acting as a natural appetite suppressant. In a study done on women over a 60-day period, there was an average weight loss of 14 pounds.
Though this root naturally occurs in nature, it has recently been put in the weight loss spotlight. The science says good things about this syrup, but every person's body is different. Do your research and consult a physician before taking on any new diet or weight loss plan.