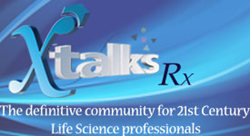 Toronto, Canada (PRWEB) June 05, 2014
Exome Sequencing has become the leading tool for discovery-based research in pre-clinical settings for DNA aberrations. As such, it is important to understand how various molecular factors affect the underlying variant representation to ensure proper experimental techniques enhance biomarker discovery and are not unduly biased towards false representations. For oncology or complicated admixed tissues where very low frequency alleles are under investigation, we discuss how sample input (including FFPE and primary human xenograft) affects the amount of usable reads produced and the pros/cons of various capture protocols in detecting variants.
In this webinar the presenter, Dr. Vic Weigman, Associate Director of Translational Genomics at EA | Quintiles, will describe:

Effects of sample input (intact DNA, FFPE, ultra-low quantity) and recommendations for input
Contrasting different target enrichment protocols and describing capture bias
Determining the appropriate amount of sequencing coverage needed for your genetic problem
Best practices for determining variants and deriving limit of detection
This webinar is part of a 5-part series on Genomics Know-How®. To register for this session or learn more about the series visit: Genomic-Know-How.
Xtalks, powered by Honeycomb Worldwide Inc., is a leading provider of educational webinars to the global Life Sciences community. Every year thousands of industry practitioners (from pharmaceutical & biotech companies, private & academic research institutions, healthcare centers, etc.) turn to Xtalks for access to quality content. Xtalks helps Life Science professionals stay current with industry developments, trends and regulations. Xtalks webinars also provide perspectives on key issues from top industry thought leaders and service providers.
To learn more about Xtalks visit http://xtalks.com.
For information about hosting a webinar visit http://xtalks.com/sponsorship.ashx.
Contact:
Michelle Tran
Tel: +1 (416) 977-6555 ext 284
Email: mtran(at)xtalks(dot)com