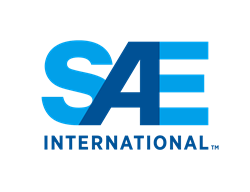 The in-depth programs will utilize quality case studies to answer pertinent questions such as, "What is the justification for investment of these technologies?"
Warrendale, Pa. (PRWEB) June 05, 2014
SAE International is seeking to place practical applications in the hands of attendees at the 2014 AR/VR Technologies Symposium, which will be held in Dearborn, Michigan, Nov. 18-19. Leading experts from the aerospace, automotive, commercial vehicle and marine industries will gather at this unique meeting for the purpose of legitimizing research and investment in the developing technologies surrounding virtual and augmented realities.
The in-depth programs will utilize quality case studies to answer pertinent questions such as, "What is the justification for investment of these technologies?" "What does the future of AR and VR look like for the mobility industry?" as well as other questions that will revitalize efforts to integrate these technologies into manufacturing.
Answering some of these questions will be difficult, which is why SAE International has acquired some of the best names in the industry for this two-day event. Highly regarded representatives from Boeing, Ford Motor Company, John Deere, EADS Innovation Works, the University of Sheffield, and more will be demonstrating the possibilities of incorporating AR and VR technology into your organization.
Augmented reality and virtual reality technologies can be utilized in every platform of mobility engineering. The SAE 2014 Augmented and Virtual Reality Technologies Symposium will directly link attendees' respective industries with the dynamic and cost effective tools that accompany AR and VR technology.
These technologies are swiftly emerging as foundational tools for product lifecycles for organizations from around the world. To sign up for this event, or to learn more about it, please visit http://www.sae.org/events/arvr/.
To request press credentials, email pr(at)sae(dot)org or call 1-724-773-8522.
SAE International is a global association committed to being the ultimate knowledge source for the engineering profession. By uniting over 145,000 engineers and technical experts, we drive knowledge and expertise across a broad spectrum of industries. We act on two priorities: encouraging a lifetime of learning for mobility engineering professionals and setting the standards for industry engineering. We strive for a better world through the work of our philanthropic SAE Foundation, including programs like A World in Motion® and the Collegiate Design Series™.