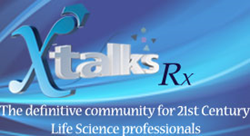 Toronto, Canada (PRWEB) June 09, 2014
Outsourcing in the clinical development industry has continued to evolve toward partnerships and strategic alliances. This webinar focuses on the relationship between Infinity Pharmaceuticals and INC Research as a case study in how Pharma and CROs can successfully make this transition.
Join the presenters, Maria Makarovskya, Clinical Outsourcing Lead at Infinity Pharmaceuticals, and David Burnham, Vice President of Strategic Alliances at INC Research as they discuss how they have evolved to a partnership model, the drivers for change and what it takes to establish the foundation of a successful partnership. Other topics will include relationship management, effective oversight and key aspects of governance necessary for a relationship to thrive.
For more information or to register for this webinar, visit: Innovation in Strategic Alliances: Moving from Transactional Outsourcing to a Partnership.
Xtalks, powered by Honeycomb Worldwide Inc., is a leading provider of educational webinars to the global Life Sciences community. Every year thousands of industry practitioners (from pharmaceutical & biotech companies, private & academic research institutions, healthcare centers, etc.) turn to Xtalks for access to quality content. Xtalks helps Life Science professionals stay current with industry developments, trends and regulations. Xtalks webinars also provide perspectives on key issues from top industry thought leaders and service providers.
To learn more about Xtalks, visit http://xtalks.com.
For information about hosting a webinar, visit http://xtalks.com/sponsorship.ashx.
Contact:
Michelle Tran
Tel: +1 (416) 977-6555 ext 284
Email: mtran(at)xtalks(dot)com