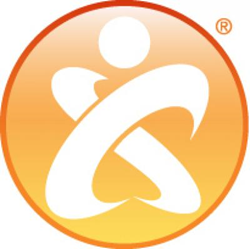 West Des Moines, IA (PRWEB) June 05, 2014
Businessolver, a Des Moines, Iowa-based leading benefits administration outsourcing partner, is expanding its operations in Denver, Colorado. The expansion is part of an intentional strategic growth plan to better serve clients by creating redundancy in operations.
The expanded Denver operations allow the company to better support a strong presence in the western part of the United States and Canada. The additional Denver operational staff will position the company for ease of multilingual client contact and better align hours of support for clients located in the Mountain and Pacific Time Zones. Additionally, the expansion represents an ongoing commitment to redundancy in operations to ensure consistent, uninterrupted support to clients, employees and their dependents.
"We'll be bulking our staff in the Denver location to 30 employees over the next 6 months just as planned," said Businessolver President & CEO Jon Shanahan. "The additional staff ensures even broader coverage for our western US and Canada clients, as well as more complete operational redundancy. We feel the service-savvy, educated workforce in Denver is well-suited to support this growth strategy."
As part of the expansion of operations, Businessolver will be hiring for opportunities inclusive of customer service representatives, processing support and leadership positions within Businessolver's Service Center environment over the next several months. To search and apply for job openings, visit http://www.businessolver.com/careers/.
###
Businessolver is changing the way companies think about, view, enroll in, and engage in benefits. They provide online benefits administration services and benefit administration outsourcing services to mid and large-market companies. Its proprietary web-based platform, Benefitsolver, automates employers' insurance benefit administration by consolidating multiple insurance carriers into a single platform as well as configuring the process to meet employer's unique enrollment requirements. Businessolver has a simple mission: delight clients in every interaction. For more information visit http://www.businessolver.com.