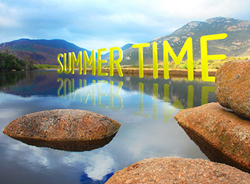 Statistics show that home invasions and burglaries increase during the summer months.
(PRWEB) June 05, 2014
As the weather turns warmer in many parts of the country, people's thoughts turn to summer fun and relaxation. Outdoor projects, entertaining at home, and travel are three popular summer activities. Unfortunately, amid all the fun, statistics show that home invasions and burglaries increase during the summer months. One reason is that people often travel and leave their homes unattended. However, even if you plan on being home all summer, it's still easy to let your guard down and leave yourself open to being the victim of a burglar.
The following are common home security mistakes that you don't want to make this summer.
1. Leaving a ladder (and/or tools) accessible near the home. Doing so only makes it easier for a burglar to gain access through a window, for example. Hammers and other tools can aid them in their break-in attempts, as well. Most thieves don't want to look conspicuous by carrying around tools and equipment, so they depend on negligent homeowners to provide them with what they need.
2. Leaving valuables outside. If you've invested a lot in lawn furniture or other items for entertaining, you certainly don't want some stranger to walk off with anything. Even if they're not brazen enough to steal items right from your yard, tipping them off that you have valuables around might encourage them to attempt a home break-in.
Tips #3-#6 are the most important for your home security, visit the link below for the full article: http://www.securitysignsolutions.com/home-security/summer-must-avoid-common-home-security-mistakes/.
John Smith
SecuritySignSolutions.com