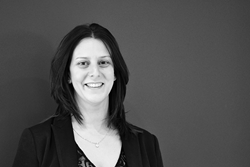 I passionately believe there is a real opportunity to make a positive difference using Big Data at Beyond Analysis.
London, UK (PRWEB UK) 5 June 2014
Leading data analytics and customer insight group Beyond Analysis has today announced the appointment of Claire Thompson as Head of Delivery. In her role, Claire will be responsible for delivering actionable insights to clients by unlocking the power of data and using it to translate business vision and strategy into robust, sustainable solutions. She will also lead the Decision Sciences, Campaigns and Creative teams to ensure seamless and excellent client delivery across the board.
Claire joins Beyond Analysis from Barclays and brings with her a wealth of decision sciences experience at a strategic level. She thrives on using data to analyse and solve complex multi-faceted problems and is passionate about bringing together teams that deliver exceptional results for clients.
Paul Alexander, Group CEO of Beyond Analysis, said: "Analysis is core to us; it is not only in our name, it is our lifeblood. What gives us muscle, is our ability to turn this into significant business results for our client partner organisations. Claire stood out as not only having practical experience in the successful application of analytics, but in being able to connect the dots between analysis and execution. She joins at a particularly important and exciting time for us. I look forward to leveraging her thought leadership around data insight and decision sciences for the benefit of our clients and their own customers."
Speaking about her new role, Claire commented: "I passionately believe there is a real opportunity to make a positive difference using Big Data. I was introduced to Paul and Beyond Analysis through a mutual friend and was instantly impressed by their commitment to making meaningful and intuitive insights available to everyone. I knew straight away that I wanted to join the company.
"I love solving complex business problems using the power of data and am very much looking forward to delivering actionable insights to Beyond Analysis' clients."
Beyond Analysis, architects of the both Quick & Easy™ and the C-DNA™ solution, is an international company focused on using its expertise in Big Data analytics and insight to develop targeted loyalty programmes that deliver incremental revenue by driving deeper customer engagement.
-ENDS-
About Beyond Analysis
Beyond Analysis is a leading customer insight and strategy business. We believe that the customer should be at the heart of everything we and our clients do. And we're passionate about using the power of data to achieve this: finding it; collating it; interpreting it; unlocking its value.
We work with some of the world's largest consumer brands to harness the power of their data and adopt a customer-led approach to their decision making. We bring together multiple data sources to interpret consumer trends and give our clients a clear line of sight to help them grow their business.
We have offices in London, Singapore, Sydney, and Cape Town.
Beyond Analysis is raising money for its charity of the year – the Ben Cohen StandUp Foundation – by selling copies of its new Thursday Inspiration book. Copies can be purchased for £5 each via the following link: https://mydonate.bt.com/fundraisers/thursdayinspiration.