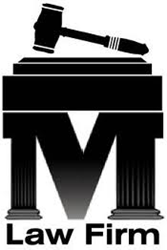 (PRWEB) June 09, 2014
Five teenagers have died in a car crash in Farmingdale, ABC News has reported, leaving an entire community in mourning. (Famingdale Mourns 5 Teens Killed in Crash, May 12, 2014). The teenagers were classmates at Farmingdale High School and had reportedly been hanging out together in a parking lot a half a mile away from the accident early Saturday morning, though officials are still investigating what ultimately caused the accident.
According to the reports, the teenagers' car crossed over into oncoming traffic and crashed into a suburban. Four of the teenagers were believed to have died instantly while the fifth died in the hospital late Sunday evening. Locals held a vigil and people have been leaving flowers and notes at the sight of the deadly crash. The school's principal, Glen Zakian, said he expected Monday to be the hardest day of his career. The school will be providing grief counselors, social workers, guidance counselors, and school psychologists to assist both students and faculty.
"It is profoundly devastating to see the kind of impact an accident like this can have not just on those involved and their families, but an entire community," said Adnan Munawar, Partner at Munawar & Andrews-Santillo LLP. "Parents of other children can empathize with the absolute horror the deceased's parents are feeling and everyone who knew the five young men will feel some degree of loss. Thankfully the school will be providing resources for those who need them and the community is coming together to grieve. This is a truly heartbreaking tragedy and our hearts go out to everyone in Farmingdale."
"When accidents happen, it can be paralyzing and those affected may have no idea what to do next. While it is great that the school is providing emotional and psychological support, people have rights they may want to protect, and, unfortunately, though they might not want to think about it now, they should because the further away from the time of the accident, the harder it can be to piece what happened back together. That is why it is critical to contact an experienced expert right away. The right lawyer will not only know how to stand up for your rights, but he or she will understand your situation and be able to empathize with your needs. Let an attorney handle your legal claims so you can focus on grieving and recovering. The consultation is free, and you only ever pay if you win."
If you or a loved one has suffered an injury, medical condition, or worse, as a result of a motor vehicle accident in New York, you should contact a New York motor vehicle accident lawyer today to receive information about the your rights under the law and how to pursue claims for the compensation you deserve.
About Munawar & Andrews-Santillo, LLP
http://car-accident-lawyers-nyc.com/
http://www.mlawfirm.com
http://www.mlawfirm.com/car-accident/
Munawar & Andrews-Santillo, LLP ("MLawfirm") is a Personal Injury Law Firm in New York City. Our team of highly qualified and skilled attorneys handles and represents clients in a wide range of legal areas including: Car/Auto Accidents, Bike Accidents, Truck Accidents, Construction Accidents, Workers Compensation, Medical Malpractice and No-Fault Collection/Litigation/Arbitration or Accidents. If you need legal help feel free to contact our attorneys. We are available 24 hours a day, 7 days a week, 365 days a year to our clients. Because Insurance companies have their attorneys, adjusters and representatives well trained to defend, delay and frustrate your right to recover full and adequate compensation and damages. One of our greatest strengths is that we are Trial Lawyers. That means we prepare client's case as if it is going to court and we use tireless effort to secure the best possible results for them. At Munawar & Andrews-Santillo LLP, a preeminent New York law firms, no case is too large or too small. Our attorneys treat all clients with the respect and dignity they deserve. Our law firm and attorneys work hard to deliver the very best results to all of our clients. Do you have a legal issue? Do not hesitate to call for free consultation at (212)-400-4000.
"Lawyer Advertising"
"Prior results do not guarantee a similar outcome."
"Content of the press release is not intended to provide legal or other advice or to create an attorney-client relationship."