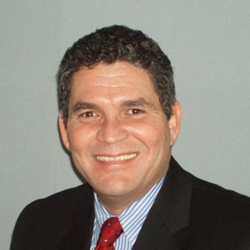 "Dan's extensive experience and 3PL background make him ideally suited to lead the next phase of growth and success for our logistics business," said Michael J. Brannigan, EVP and COO of The Suddath Companies.
Jacksonville, FL (PRWEB) June 04, 2014
The Suddath Companies announces a key addition to its executive leadership team with the appointment of Daniel DeSoto as president of Suddath Global Logistics (SGL).
DeSoto brings more than 30 years experience in third-party logistics (3PL) services including international freight forwarding, domestic transportation and freight management, warehousing, distribution and fulfillment, as well as more complex supply chain management both domestically and globally. DeSoto will complement the existing executive team as The Suddath Companies continue to focus on growth and expansion of key business areas to strengthen their service portfolio, operational effectiveness and profitability.
"We welcome Dan's experience and leadership to the team. His 3PL background and proven track record make him ideally suited to lead the next phase of growth and success for our logistics business," said Michael J. Brannigan, executive vice president and chief operating officer of The Suddath Companies.
"I look forward to joining Suddath Global Logistics at such a transformative time and working with our dedicated employees to bring new levels of innovation, customer service and value to the marketplace," said DeSoto.
DeSoto is a veteran of the logistics industry and his work portfolio includes all aspects of operations, business development, product development, financial management, talent development, information technology and strategic planning.
About The Suddath Companies
Established in 1919 and headquartered in Jacksonville, Fla., The Suddath Companies is a diversified group of domestic and international service companies. Its affiliates specialize in worldwide household goods relocations, global mobility, commercial moving and workplace solutions, warehousing and logistics management, trade shows and exhibit displays, and special services. The Suddath Companies has more than 2,000 employees nationwide, operates in 23 locations throughout the United States and has strategic alliances serving more than 150 countries. Suddath is also the largest agent of UniGroup, Inc. (United Van Lines LLC and Mayflower Transit LLC). For more information, please visit http://www.suddath.com.