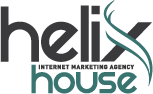 With a long list of awards to its credit, Helix House continues to gain recognition throughout the industry.
Albuquerque, NM (PRWEB) June 05, 2014
Helix House, a renowned and respected provider of premier quality Internet marketing and Internet advertising services reports more awards with regard to its Internet marketing services. The company has officially won the Ranking Arizona 2014 Best SEO/SMM company award. This award is added to a long list of other awards, accolades and acknowledgments that have been given by industry professionals that closely monitor Internet marketing agencies. Having officially won the Ranking Arizona 2014 Best SEO/SMM company award, offers further evidence that it is an industry leader with regard to Internet marketing and Internet advertising. Few companies in the Internet marketing and advertising arena can compare in terms of providing quality service and fair pricing. "Helix House has always done what is necessary to ensure that businesses can take advantage of the latest Internet marketing strategies while staying within budget," states Mike Donato, cofounder of Helix House.
With a long list of awards to its credit, Helix House continues to gain recognition throughout the industry as being one of the most innovative and forward-looking Internet advertising and marketing agencies in the country. With recognition in both print and online outlets, Helix House is getting noticed more and more everyday as a trusted and respected source for quality Internet marketing services. Having served Arizona, New Mexico and the entire country for several years running, this premier Internet marketing and advertising agency has helped countless businesses improve their online visibility and overall ranking. With multiple awards to its credit and a long list of testimonials from prior and existing clients, new customers can know that Helix House helps businesses achieve their online marketing objectives. Helix House takes the guesswork out of marketing a business or brand online.
From dedicated account representatives that work closely with clients to real-time reporting and a host of useful monitoring tools for businesses, Helix House leaves no stone unturned when it comes to Internet marketing. Because of this innovative approach to marketing online, businesses are able to closely track their advertising and marketing campaign. This is essential feedback that businesses need to ensure that their marketing and advertising dollars are getting the results that they expect. Simple and straightforward marketing and advertising online that is highly effective is what Helix House offers businesses each and every day. The company even has provisions for new or prospective clients to talk with existing or prior clients of Helix House as a way to learn more about what the company is able to do with regard to Internet marketing. Achieving top rankings in the major search engines is easier than it has ever been in the past thanks to the assistance of Helix House. With more awards to add to its long list of existing awards, Helix House is paving the way for the future of Internet marketing.
Helix House is a highly innovative forward-looking Internet marketing agency located in sunny Arizona and beautiful New Mexico. The company has consistently exceeded industry expectations to routinely rank highest among some the best Internet marketing companies in the country. Recognized as an industry leader this Internet marketing firm has helped hundreds of businesses across the country to gain better online ranking.