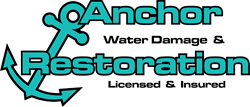 "Countless, unseen details are often the only difference between mediocre and magnificent."
South Jordan, Utah (PRWEB) June 06, 2014
2014 Best of State award is given to Anchor Water Damage & Restoration. Kris Rudarmel, co-owner of Anchor Water Damage & Restoration in South Jordan says, "Having a flood in your home can be very emotional and financially devastating. At Anchor Water Damage & Restoration we pride ourselves in bringing a little inspiration, encouragement and happiness to our clients. We do this by slipping inspirational quote cards (handmade) in the thank you cards (handmade) and gift bags that clients receive from us. Our goal is to brighten someone's day and make a difference." She continues, "We are a local owned and operated 'Boutique' style 24/7 Emergency Flood Service and Carpet Cleaning service." They consider themselves a 'Boutique' style company because they operate differently than others in the industry. "It's about how we operate, it is a model of doing business, a filter for our business decisions and a mind-set that makes our clients say we are WORTH every cent," says Kris. The owners set out on this Journey to create an Amazing experience for their clients in an industry that often focuses on the emergency at hand rather than the client experience. In doing business in a customer focused manner, Anchor Water Damage and Restoration receives many testimonials from satisfied customers. Their awesome customer service culture makes a difference in the lives of their clients every day.
Anchor is a 5 time award winning company; 2014 Best of State, 2013 Outstanding Entrepreneur Award, Utah Business Magazine's 2013 30 Women to Watch, 2011 Woman Business Owner of the Year and 2009 Chamber West's Small Business of the Year. Anchor has been in business since 2000 and they are licensed and insured. They are proud of their A+ rating with the Better Business Bureau and they were the first Gephardt Approved flood company in Utah.
About the Best of State Awards:
The Best of State Awards were created to recognize outstanding individuals, organizations and businesses in Utah. By recognizing excellence in our community and sharing examples of success and triumph in so many worthy endeavors, we hope all will be inspired to reach a little higher, to try a little harder, and to work a little smarter for our dreams and goals.
The Best of State Judges are looking for individuals, businesses, and organizations that:

Excel in their endeavors
Use innovative approaches or methods
Contribute to a better quality of life in Utah
Award ceremony is June 5th, 2014 in the Grand Ballroom in the Salt Palace.
About Anchor Water Damage & Restoration:
Anchor is a locally owned and operated company, started from the ground up by Frank and Kris Rudarmel (married for 30 years, working together for 22 of them). A husband and wife team that have diligently created a company that not only serves individuals with emergency flood issues or that need carpet cleaning services, but they offer inspiration, encouragement and happiness to their clients by slipping an inspirational or motivational piece into their gift bag or thank you card. Get more information about Anchor at 801-269-0343, kris(at)anchorrestoration(dot)com or http://www.anchorrestoration.com.