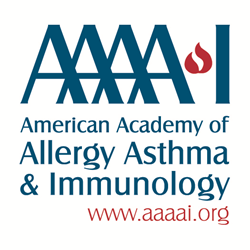 As prevalence and severity of asthma is high in inner cities in the USA, it is especially important to identify risk factors...
Milwaukee, WI (PRWEB) June 06, 2014
Experts are finding that inner-city children with the highest exposure to allergens and bacteria during their first year could have the best chances of avoiding recurrent wheeze and allergic sensitization, important precursors to asthma and allergies.
A team of researchers led by Susan V. Lynch, PhD, and Robert A. Wood, MD, FAAAAI, examined children enrolled in an ongoing birth cohort who were at high risk for asthma in Baltimore, Boston, New York and St. Louis. The study included maternal questionnaires, home visits and dust collection, physical exams, allergen specific IgE testing and skin prick testing.
"As prevalence and severity of asthma is high in inner cities in the USA, it is especially important to identify risk factors that contribute to the development of allergic sensitization and wheezing in this environment," according to the report.
Researchers confirmed that children who live in allergen-rich or bacteria-rich environments do have higher overall allergy and asthma rates but, in contrast, discovered that children who are exposed to these substances before their first birthday may actually benefit from it.
"The immune system develops very rapidly in the first months of life so it makes sense that the timing of exposures early in life could be the most important," Wood said.
Infants who grew up in homes with a greater variety of bacteria or mouse, cockroach or cat dander in the first year of life showed lower rates of wheezing at age 3. Researchers also found that infants exposed to all three of those allergens (versus one, two or none) plus high levels of bacteria benefitted the most.
"We do feel that these results, especially those related to certain microbial exposures, do support the hygiene hypothesis. This is important since it has been said that the high rates of asthma and allergy in children living in inner-cities presented an exception to the hygiene hypothesis," Wood explained.
The idea that regular exposure to high levels of certain allergens and bacteria could be beneficial during the first year of a child's life may prompt new preventative strategies for wheezing and allergic diseases.
The study, funded by National Institute of Allergy and Infectious Diseases (NIAID) of the National Institutes of Health (NIH), was published by The American Academy of Allergy, Asthma & Immunology (AAAAI) and will appear in The Journal of Allergy and Clinical Immunology.
More information on allergies, asthma and the hygiene hypothesis is available at the AAAAI website.
The AAAAI represents allergists, asthma specialists, clinical immunologists, allied health professionals and others with a special interest in the research and treatment of allergic and immunologic diseases. Established in 1943, the AAAAI has more than 6,800 members in the United States, Canada and 72 other countries. The AAAAI's Find an Allergist/Immunologist service is a trusted resource to help you find a specialist close to home.