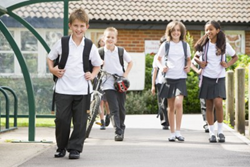 'There are some common signs of learning disabilities in children such as trouble understanding body language and facial expressions.' -Dr. Anna Masbad
Austin, TX (PRWEB) June 23, 2014
In a recent interview for WebTalk Radio, Austin pediatrician Dr. Marta Katalenas and Dr. Anna Masbad, a psychologist and Founder of Vesper's Psychological Services, discuss the issues facing parents of children with learning disorders. Some families that are patients of Dr. Katalenas are concerned about lower performance in their child's ability to read, write, spell or perform mathematics. By teaching parents that learning disabilities in children are neurological disorders that are not associated with low intelligence, Dr. Katalenas and Dr. Masbad both offer hope to frustrated parents.
"There are some common signs of learning disabilities in children," said Masbad. "Some children may have trouble understanding body language and facial expressions. We see that a lot in our clinic." The psychologist suggested that if a parent suspects a learning disorder, a school counselor or administrator can institute a referral for a formal evaluation, or a learning disability test, through IDEA (Individual with Disabilities Education Act). IDEA grants parents the right to request a formal evaluation at no cost.
Recently The Council for Exceptional Children partnered with like-minded organizations and congressmen and women to develop the Strengthening Education Through Research Act (SETRA). The proposed legislation would benefit children and youth with disabilities, their families and the educators who work on their behalf includes:

Prioritizing special education research funding within the Institute of Education Sciences.
Emphasizing the elimination of the achievement gap between students with and without disabilities.
Increasing dissemination and collaboration with the Office of Special Education and Rehabilitative Services (OSERS).
Increasing the pipeline of early career special education researchers.
Ensuring peer reviewers have expertise in areas relevant to grant applications.
Through educating parents about learning disabilities in children and the different kinds of disorders that exist, Dr. Katalenas has helped them determine the appropriate action to take in order to help their child continue their academic career. Both Dr. Katalenas and Dr. Masbad also encouraged parents to seek out help from doctors that practice privately before going to school administrators or counselors. "I can't over emphasize enough the importance of collaboration among professionals… by that I mean the school, the home, the psychologist, and the psychiatrist", says Masbad.
The full interview with Dr. Anna Masbad, and best practices for helping children and their families overcome learning disabilities, can be read online by visiting http://www.pediatriccenterofroundrock.com.
About Dr. Katalenas
Dr. Marta Katalenas is a board certified pediatrician and owner of the Pediatric Center of Round Rock. She is a public speaker and author of the book "The Step Up Diet: From Scratch… The Quality, Quantity, and Timing Solution to Childhood Obesity", a guide to healthy cooking and eating for busy families.