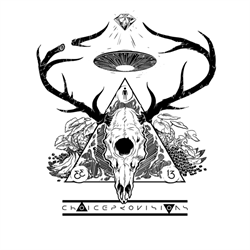 After six choice years of operating as Gaijin Games, we've decided it's time to change our name to something that better reflects our goals as a company.
San Francisco, CA (PRWEB) June 05, 2014
Effective today, Gaijin Games will be changing its name to "Choice Provisions." This rebranding will be reflected in all future game titles--two of which are revealed below.
NOTE: For those who don't have enough time to read a press release, there's a list of all the major announcements below.
After six choice years of operating as Gaijin Games, the time has come to change the name to something that better reflects the goals of the company. With that said, the BIT.TRIP series--along with Runner2, lilt line and Bloktonik--will continue to be available under the Gaijin Games name. And if the decision is made to do another BIT.TRIP game, it will also be released as a Gaijin Games title.
So, really, the Gaijin Games name isn't dying -- It's just going on a vacation that may or may not be endless. Only time will tell.
And now, back to discussing Choice Provisions.
All social media platforms have been updated to reflect the new name, and the Gaijin Games website has been moved to totallychoice.com. Time permitting, it would be worthwhile to visit the site and view the amazing video we've put together.
As excited as the company is to discuss the name change, that excitement pales in comparison to finally being able to reveal to the world these two upcoming games:
Laserlife - Laserlife is a metaphysical journey of euphoric sights and euphonic sounds. Players will guide a series of lasers to the beat of an electronic soundtrack, searching the vastness of space for the lost memories of a fallen astronaut.
Laserlife will be coming to Steam. Keep an eye out for an announcement regarding release date.
Tharsis - Tharsis is a game of tiny decisions with huge consequences. It uses regular six-sided dice to model emergencies, repairs, research, collaboration, futility, and the madness that can only be achieved three days from the red planet with low air, no supplies, and an electrical fire in the greenhouse. Oh, and ifthe food runs out, everyone has agreed to eat Zach.
Tharsis will be coming to iOS and Steam. Keep an eye out for an announcement regarding release date.

For anyone wondering what effect this name change will have on Gaijin Games's Robotube label, rest assured that it's nothing major. With the upcoming releases of Woah Dave! and Destructamundo, Robotube will now be known as MiniVisions. Keeping true to the concept of Robotube, MiniVisions will serve up bite-sized delights for humans to enjoy.
Woah Dave! will be coming to 3DS, Vita, iOS, Steam, Ouya, and Fire TV. The game will release this summer.
Destructamundo, on the on the other hand, will be coming to iOS and Ouya. The game will also release this summer.
SUMMARY: This was a major info dump. If there are any lingering questions, be sure to follow up via email. If anyone would like to speak in person about any of these announcements, there are still open slots on the E3 calendar.
Here's a quick bulletpoint list of everything that's been announced here:
Gaijin Games is changing its name to Choice Provisions
The BIT.TRIP series, Runner2, lilt line and Bloktonik will always be available under the Gaijin Games label
The new company website can now be found at totallychoice.com, and all social media accounts--Twitter, Instagram--have also been updated to reflect the new name
Choice Provisions is hard at work on two new games: Laserlife and Tharsis
Robotube is now known as MiniVisions
MiniVisions will be releasing both Woah Dave! and Destructamundo in the summer of this year on multiple platforms