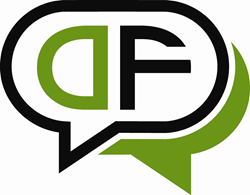 SmartMove provides a way for landlords to manage their risk, while also protecting the tenants. It is a win-win.
Memphis TN (PRWEB) June 05, 2014
Data Facts Inc-a leading provider of background and tenant screening solutions- provides a screening product that just hit its millionth renter: Transunion's SmartMove.
When considering which dream property to rent, tenants may weigh the distance between their new home and their job, the amenities, the area's crime rate and local attractions.
But TransUnion's SmartMove, which celebrates its one millionth renter and is powered by TransUnion –the national credit reporting company – reveals that renters should also understand what factors landlords may be weighing when reviewing renters' applications. And that includes their credit report.
According to a recent survey conducted by TransUnion, 43 percent of landlords surveyed said they perform credit checks as part of the leasing process and 48 percent of landlords surveyed said the results of a credit check are among the top three factors used when deciding whether or not to accept a tenant's lease application. Additionally, more than two-thirds (69 percent) of renters surveyed said they will not purchase property in the next four years.
"It is important for current and future renters alike to understand that landlords may review their credit profile to better understand a potential tenant's ability to make on-time rent payments and determine if their current debt situation may make them a risky tenant," said Mike Doherty, Vice President of TransUnion's Rental Screening Solutions. "TransUnion reminds anyone that currently rents or may someday rent property to regularly review their credit and look for areas that may be a warning sign to landlords."
Tracie Coronado-Data Facts Inc Director of Sales-believes strongly in SmartMove. " SmartMove provides a way for landlords to manage their risk, while also protecting the tenants. It is a win-win".
To learn more, visit https://datafacts.mysmartmove.com/
Methodology: Results are based on a survey of 1,902 landlords and 2,097 current renters. Both surveys
were executed in Dec 2013 and are considered to be 95 percent statically significant.
TransUnion SmartMove
TransUnion SmartMove is an easy, reliable online tenant screening solution designed to give independent landlords the results they want—and renters the security they need.
Landlords receive a TransUnion credit report formatted exclusively for rental screening purposes, a criminal report drawing from hundreds of millions of national and statewide criminal records, and a clear, reliable and customized leasing recommendation. Renters get the peace of mind that only TransUnion, and not their landlord, will have access to their sensitive personal information. SmartMove is powered by TransUnion.
About TransUnion
As a global leader in credit and information management, TransUnion creates advantages for millions of people around the world by gathering, analyzing and delivering information.
For businesses, TransUnion helps improve efficiency, manage risk, reduce costs and increase revenue by delivering comprehensive data and advanced analytics and decisioning.
For consumers, TransUnion provides the tools, resources and education to help them manage their credit health and achieve their financial goals. Through these and other efforts, TransUnion is working to build stronger economies worldwide. Founded in 1968 and headquartered in Chicago, TransUnion reaches businesses and consumers in 33 countries around the world on five continents. http://www.transunion.com
About Data Facts, Inc
Since 1989, Data Facts, Inc has offered a comprehensive menu of services for pre-employment screening and reporting to support workforce safety and regulatory compliance.
Data Facts' background screening division includes but is not limited to employment, volunteer and student screening, assessment screening, drug testing, Infinity screening, and electronic I-9/everify. These solutions, along with our full suite of value added services, empower our clients to hire and retain the best possible employees.
Data Facts, Inc is one of only 2% of background screening companies that have achieved the gold standard of accreditation by the NAPBS.
Data Facts has offices located throughout the United States and serves a wide variety of customers within the United States and internationally. Data Facts is a 100% woman owned, diversified supplier.