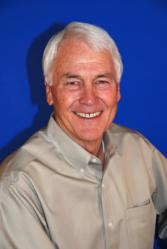 This is the tomorrow you worried about yesterday...and now you know why. The ONLY time you can make anything happen is RIGHT NOW… - Dan Baker
Texarkana, TX (PRWEB) June 11, 2014
Companies are entering a new age in trucking forcing them to face high driver turnover, driver shortages, and recruitment-proof drivers. The ATA recently reported that annual driver turnover for large truckload fleets surges to 106% in the second quarter. With a 16% increase over the first quarter, it is now the highest it has been in four years with no end in sight. One of the most critical areas for any trucking company is retention and the high cost of driver turnover. Recruiters are beginning to see that recruitment is no longer about marketing; it is about attraction. Companies in the industry now need to be focused on what makes them attractive to the drivers they need to keep. Most find the answer to be more attractive company relationships, and they seem to be finding that answer in the full Dan Baker series.
The purpose of the full Dan Baker Series is to genuinely improve the Dispatcher - Driver relationship to combat the current driver turnover dilemma. Dan Baker reminds those in the industry that "trucking is people first and trucking second" and that they need to be consistently focused on "the human side of trucking" to make a difference, prompting the question: should companies only spend a year on relationship training? Dan Baker's answer is "No; Companies need to be consistently focused on the new realities of trucking in order to realize and control those realities", which is why Dan continues to help strengthen company relationships by adding fifty-two new sessions to this beneficial series. The full Dan Baker series consists of short, entertaining weekly sessions that help the dispatcher better understand the needs of a driver. In this series, dispatchers will learn, practice, and understand their emerging role as the keeper and manager of a trucking company's greatest asset: its drivers. Investing in dispatcher training is a preventative approach to driver turnover that saves organizations money while adding value.
This web-based video program can be used by carriers as a reminder and guide for re-building the entire organization around understanding, serving, and supporting the dispatcher - driver relationship. While the series is focused on dispatcher training, it is beneficial to anyone within an organization who is in contact with drivers. Dan recommends all employees view this series of videos to strengthen lines of communication.
The full Dan Baker Series is available through Vertical Alliance Group. For more information, visit verticalag.com/articles/Dan_Baker.htm or call 877-792-3866 ext. 300.
About Vertical Alliance Group
Since 1999, Vertical Alliance Group has supplied web-based learning and enterprise solutions for businesses of all types and sizes. For over a decade, these industry experts have delivered innovative, valuable solutions revolutionizing how organizations improve communication and resulting in superior employee performance. Vertical Alliance Group customizes any type of training to adjust for unique company requirements and deliver ideal results. The company uses a stream-lined process that delivers a customized training site within a matter of days.
Learn how hundreds of trucking companies are using Vertical Alliance Group for proactive CSA training, road side inspections, decreased fuel costs and much more. See how online training, based on the expertise of real-world experienced instructors and other professionals, can save your company time and money. Vertical Alliance Group also provides school transportation solutions through SafePUPIL, used by hundreds of school districts across the United States ensuring the daily safety of both students and staff. For more information, visit verticalag.com/articles/Dan_Baker.htm, verticalag.com, and safepupilclub.com.