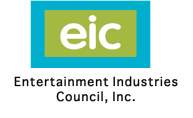 The recipient of the Ramstad/Kennedy award embodies the innovation of a leader dedicated to support prevention, treatment and recovery in their community.
Washington, DC (PRWEB) June 05, 2014
The Seventh Annual Ramstad/Kennedy award for outstanding leadership recognizes the extraordinary impact of Mark Stringer, the Single State Authority for the state of Missouri Department of Mental Health, for his leadership in strengthening recovery across his state and nationally. The award was established in honor of Congressmen Jim Ramstad and Patrick Kennedy. The two Congressmen were early and vocal advocates of adequate treatment and recovery support in all forms, and have continued to champion both and national and local efforts to support prevention, treatment and recovery.
The Substance Abuse and Mental Health Services Administration (SAMHSA) recognizes that long-term recovery is not only possible, but is the goal of addiction and mental illness treatment and support programs. The 2014 honoree has worked to spread this positive message and the message that prevention can be effective in helping to break the cycle of addiction in families.
Mark Stringer is recognized for his leadership in building a collaborative working relationship with its sister state agency, the Department of Corrections. He has paved the way for specialized services for offenders to be incorporated into publicly funded substance abuse treatment programs and community mental health centers throughout the state. Under Stringer's care, Missouri has developed a model aligning behavioral health services with the state's correctional system, and is providing technical assistance and guidance outside the state promoting the establishment of systemic change for recovery support. Beyond this work, Mr. Stringer also serves as President of the National Association of State Alcohol and Drug Abuse Directors (NASADAD) and is also a member of the National Association of State Mental Health Program Directors (NASMHPD).
"Mark Stringer has been continually supportive of Recovery Month activities, elevating the recovery conversation to a year-round recognition. He has worked to engage state agencies and create change, statewide, that will provide enduring resources for residents and encourage recovery for the future benefit of Missouri families and communities," said Sis Wenger, National Association for Children of Alcoholics (NACoA), a Recovery Month partner.
"Together in partnership with the dedicated organizations who comprise the Recovery Month Planning Partners, recovery success stories have become commonplace, partly because of Mr. Stringer's and other Single State Authorities' exceptional commitment," Wenger continued.
"The recipient of the Ramstad/Kennedy award embodies the innovation of a leader dedicated to support prevention, treatment and recovery in their community. On behalf of the 100 collaborating organizations in the Recovery Month Planning Partners, we congratulate Mr. Stringer," said Recovery Month partner Marie Gallo Dyak, Entertainment Industries Council, Inc.
Both Retired Minnesota 3rd district representative Jim Ramstad and Retired Rhode Island 1st district representative Patrick J. Kennedy championed The Mental Health Parity and Addiction Equity Act in 2008 requiring easily accessible health insurance coverage for mental illness and addiction treatment. They have been strong supporters of Recovery Month and its powerful messages of hope and recovery. The award in their names honors a recipient who has shown upmost commitment in expanding the positive impact of Recovery Month and the prospects for recovery of addicted persons and their families, and for persons with mental illnesses.