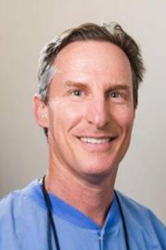 Santa Monica, CA (PRWEB) June 04, 2014
Dr. Andrew Satlin is now accepting patients from the Santa Monica area who wish to learn more about Piezosurgery® in preparation for dental implants. Piezosurgery® is an innovative technology that uses ultrasonic micro-vibrations for cutting bone while minimizing trauma to the tissue and surrounding bone. Piezosurgery® enables Dr. Satlin to prepare the implant site with greater precision and minimal discomfort for the patient.
Piezosurgery® was developed for use in oral surgery, periodontics, and implant site preparation. It utilizes ultrasonic vibrations that are produced by a special surgical instrument to cut hard tissue, such as the bone found in the jaw, while minimizing trauma to gums and surrounding bone. Traditional methods of jaw bone surgery involve drills that can result in tissue loss and bone loss no matter how skilled or precise the periodontist may be. Additionally, severe heat from the drills and other instruments can cause damage to surrounding tissue. Piezosurgery® removes these risks because there is no drilling or cutting.
Dr. Satlin can perform extractions, periodontal therapy, crown lengthening and implant site preparation with increased accuracy using this technology. Patients experience less swelling and less post-operative pain with a quicker healing time when Piezosurgery® is used.
Santa Monica patients who wish to learn more about dental implant options for tooth replacement and the benefits that Piezosurgery® provides should contact Dr. Satlin's office to schedule a consultation or visit his website for additional information.
About the Doctor
Dr. Andrew Satlin is a periodontist offering personalized dental care for West Los Angeles, CA gum disease patients. Dr. Satlin is part of one percent of dental professionals providing the LANAP® FDA cleared laser procedure for gum disease treatment. To learn more about Dr. Satlin and his dental services visit his website at http://www.westlosangelesperio.com and call (310) 907-5912.