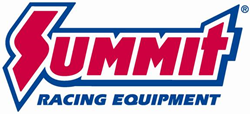 Tallmadge, OH (PRWEB) June 06, 2014
Advanced data acquisition in one compact package—and for less money than Auto Meter's previous Ultimate II tachs. With advanced playback and data logger capabilities, the Auto Meter Ultimate III tachometers are designed for the serious bracket and sportsman racer.
Dual channels record the engine and driveshaft rpm for comparison. Both tachs record engine and driveshaft RPM at 100 samples per second, with up to 60 seconds of available memory. An onboard tri-axis accelerometer provides advanced data about vehicle acceleration and launch. Play back data right on the tach or download it to a laptop and get detailed information with the included DataPro analysis software. The DataPro software is powerful enough to pinpoint not only when something happened during a run, but exactly where it happened on the track.
Other features include:

Competition grade air core meter movement—can go from 0 to 10,000 RPM in just 333 milliseconds
Four-stage shift light control
New and improved ARMS (automatic recording memory start) system for worry-free operation
Advanced LED backlighting for improved visibility, reduced electrical system draw, and resistance to vibration and tire shake
30% lighter than Auto Meter's Ultimate II tachometers
The Ultimate DL (Datalogger) tachs have connections for wideband air/fuel ratio and pressure sensors. Recording this data can help diagnose fuel delivery issues, improve power tuning, and run higher MPH.
The Auto Meter Ultimate III and Ultimate DL Playback Tachometers are available in 0-9,000 and 0-11,000 RPM versions with a choice of black or silver faces.
SEE THE ULTIMATE III TACHOMETERS AT SUMMIT RACING
SEE THE ULTIMATE DL TACHOMETERS AT SUMMIT RACING
Summit Racing Equipment
http://www.SummitRacing.com
1-800-230-3030