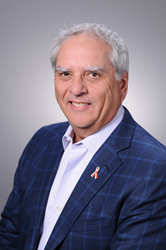 Gaithersburg, MD (PRWEB) June 04, 2014
Gaithersburg patients can honor Stroke Awareness Month with Dr. Steven N. Rice, a leading periodontist with the Advanced Laser Gum Surgery- Institute of Washington. Dr. Rice aims to bring awareness to the connection between periodontal disease and incidences of stroke, and hopes that offering his Gaithersburg patients gum disease treatment options as a preventative measure will reduce the numbers of individuals suffering from this devastating and deadly illness in the future.
Stoke occurs when the brain's oxygen supplying blood vessels become damaged or compromised, leading to decreased amounts of oxygen in affected parts of the brain. Entire sections of the organ can be severely impaired, often resulting in complete functional loss in the area. It is a debilitating occurrence that often results in the loss of various motor and neurological functions, including a person's ability to use their limbs, speak, and hear. Stroke is a very serious problem for Americans, with 1 person suffering from an episode every 45 seconds. It is a leading cause of death across the nation, and can seem to strike without warning.
Scientists have discovered a connection between periodontal disease and stroke. Recent studies show that individuals who suffer from moderate to advanced forms of the disease have a greater risk of having a stroke than individuals who do not suffer from the disease. The American Stroke Association has also shown that the rate of stroke occurrence is as high as 4.3 times greater for those with moderate to advanced periodontal cases. This indicates that any infection of an individual's gums will spread to the body, causing complications elsewhere.
By celebrating Stroke Awareness month and providing effective gum disease treatment options to his Gaithersburg patients, Dr. Rice hopes to educate people about the devastating effects of stroke and how it can be prevented by proper oral hygiene. Patients who are suffering from periodontal disease are urged to contact Dr. Rice as soon as possible to set up an appointment to review their case and create a treatment plan immediately. Prevention is key in many things, and preventing stroke through effective gum disease treatment is something Dr. Rice and all of his Gaithersburg patients can celebrate.
About the Doctor
Advanced Laser Gum Surgery- Institute of Washington is a periodontal practice offering patients personalized dental care in Rockville, Maryland since 1981. Dr. Steven N. Rice received a Doctor of Dental Surgery degree from the University Of Maryland School Of Dentistry. He continued his education as a General Practice Resident in the United States Army, where he was awarded a Medal of Commendation. He studied periodontics at the Medical College of Georgia and was recognized as a Diplomate of the American Board of Periodontology upon completion. Dr. Rice is part of one percent of dental professionals providing the LANAP® FDA cleared laser procedure for gum disease treatment. To learn more about Advanced Laser Gum Surgery Institute of Washington and their dental services, visit their website at http://www.advancedgumsurgery.com and call (240) 747-7355.