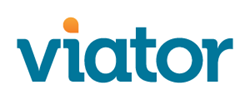 San Francisco, Calif. (PRWEB) June 05, 2014
From sending a grad out into the world to celebrating a dad who's always there for you, Viator – the leading resource for researching and booking tours and activities worldwide – has some ideas that will show them just how special they are. Every experience, like a baseball game with a Yankees legend or a canal cruise in Amsterdam, can be booked in advance at Viator.com or on-the-go on the Viator Tours & Activities App – currently featured in the App Store's "Apps for Graduates" round-up.
Dads – Food, Beer, Wine, Spirits, Stogies and Mad Men
Dads who appreciate the finer things in life will enjoy Viator's culinary, brewery and wine tours, from beer tasting in Prague, Brooklyn, San Diego and Mexico City to wine tours in Napa Valley, Florence and Madrid. Viator's foodie tours are tailor-made for lovers of local delicacies worldwide, from walking tours of the best food spots in New York City, Paris, Brussels and Barcelona to cooking lessons in private kitchens in Rome, Florence and Kyoto. Dads who enjoy stronger spirits (and stogies) will appreciate tours of rum distilleries in Old San Juan, whisky tours in Edinburgh, gin tours in London, and cigar tours in the Dominican Republic, Puerto Rico and Miami. There's also a Mad Men Cocktail Tour of New York City for those looking to channel their inner Don Draper!
Grads – Backpacking Through Europe
Equip grads heading out on the ultimate post-college rite of passage, the "backpacking through Europe" trip, with insider access courtesy of Viator. For the extreme travel indulgence include an exclusive, VIP or skip the line experience like breakfast and early access at the Vatican and a skip the line evening tour at the Louvre followed by a wine tasting. For those covering a lot of ground and watching their funds, tours like the Amsterdam Canal Bus Hop On Hop Off Day Pass and Heineken Experience, the Paris Super Saver: Skip-the-line Eiffel Tower and Seine River Cruise and the Barcelona Museum Pass include multiple experiences for one price. A special tip: city passes in top destinations like London, Madrid and Paris provide free entry to the best attractions with frequent fast track entry and skip the line access.
Perfect for everyone – The Great Outdoors: Hiking, Camping, Biking and White Water Rafting
Send dad or grads packing on hikes to Franz Josef Glacier, the Inca Trail or the Arenal Volcano. Campers will enjoy exploring America's favorite national park on a three-day Yosemite camping adventure or seeing all the Big Island's highlights on a three-day snorkeling, hiking and camping trip in Hawaii's Volcanoes National Park. Viator has a variety of biking tours to fit cycling enthusiasts of all levels, including a Hoover Dam Mountain Bike Tour, a bike tour of Portland's breweries, and a seven-day bike adventure in China's rural countryside of Guangxi. Thinking more bucket-list? Send them on the adventure of a lifetime on a Grand Canyon White Water Rafting Trip from Las Vegas.
One-size-fits-all – Viator Gift Certificates
If it's difficult to pinpoint just the right experience, Viator Gift Certificates make a great dad or grad gift. Available in multiple denominations and redeemable for any of Viator's thousands of hand-picked experiences, encourage a loved one to explore, experience and enjoy – whether it's something unique in their own hometown, or something special on an upcoming trip.
For more information on Viator as well as the latest deals, promotions, contests and news, check out Viator.com, the Viator Tours & Activities App (iOS and Android) and the Viator Travel Blog. Follow Viator on Facebook and Twitter.
About Viator
Viator is the leading global tours and activities provider for travelers, delivering online and mobile access to thousands of curated trip activities including tours, attractions, shore excursions and private guides, in more than 1,500 destinations worldwide. In-house travel experts work with trusted local operators to ensure the quality and value of every experience, all backed by Viator's 24/7 customer service and global low-price guarantee. With more than 500,000 verified reviews plus exclusive videos and insider travel tips, Viator has everything a traveler needs to find and book the best things to do worldwide. In addition to the flagship site – Viator.com – travelers can book in advance or in-destination via the Viator Tours and Activities App, as well as local-language sites for European, Latin American and Asian travelers. Viator also provides tours and activities to more than 3,000 affiliate partners including some of the world's top airlines, hotels and online travel agencies. Founded in 1995, Viator is a privately held company headquartered in San Francisco with regional offices in Sydney, London and Las Vegas. Viator – travel with an insider.