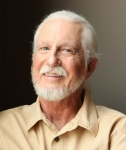 It's an amazing thing to witness the changes in the entertainment industry.
Atlanta, Ga. (PRWEB) June 05, 2014
The AMTC team will be searching for local talent at 9 a.m. and 1 p.m. in three major cities on June 14. Professionals and amateurs, ages four and up, are invited and welcome to participate in the free auditions.
For over 30 years, AMTC has served as a "bridge" for actors, models, singers, dancers and comedians. Recently, AMTC grad Austen Williams won the title of Mrs. America 2014. Austen says that being with AMTC gave her an upper-hand in the industry. "Friends who'd been in the city for years would look at me like I was crazy as I tried to determine who I would sign with at various agencies and management companies. It never occurred to me that those opportunities weren't afforded to everyone, because I had been with AMTC since I was four.," She said
Performers in Tampa, Indianapolis and Bowling Green will be auditioning in front of AMTC audition hosts' Carey Lewis, John Montes and Bob Willey, respectively. The team of industry professionals prayerfully consider each person auditioning, seeking those that have the desire to illuminate entertainment with the light of Christ. If chosen for a callback, performers could be invited to join the Bridge Training Program and international SHINE convention.
Chief Serving Officer, Carey Lewis, will be hosting the talent auditions in Tampa, Fla. at the Hilton Hotel Tampa. As co-founder of Actors, Models and Talent for Christ, Carey is thankful that the non-profit organization is being used as a tool to shepherd Christ's movement into the industry. She says that AMTC is used for a higher purpose, "to promote His stars into key positions in the most pivotal mission field in the world: entertainment."
Indianapolis, Ind. will be hosted by industry-professional, John (Jontez) Montes at the Hilton Indianapolis North. He is a singer on the Daystar Network's "Marcus and Joni Show," and is also a member of group "Ten" from NBC's "The Sing-Off." Montes has worked with performers like Justin Timberlake, Ashley Simpson and Frankie J. and was the director or the NFL Player's Gospel Choir.
AMTC Scout and veteran stage actor, Bob Willey, will scout for talent in Bowling Green, Ky. Auditions will be held at the Holiday Inn University Plaza. Bob has been in the entertainment industry for over 20 years, starring in productions and taking part in voiceovers, fashion and film. Willey speaks about media, "It's an amazing thing to witness the changes in the entertainment industry. I've been around long enough to know how unusual it is to see Christian athletes and actors speak so boldly about their faith. God is up to something big," Willey said.
Bad is bold in entertainment, so good must be bolder. To sign up for an AMTC audition or to view frequently asked questions, visit http://www.amtcaudition.com. To receive regular updates about the ministry, follow AMTC on Facebook and Twitter.