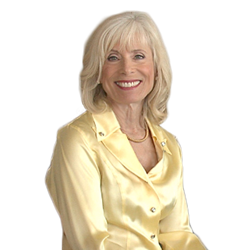 KidsEmail is an excellent tool for parents to use when playing an active role in keeping their kids safe from online dangers. It also helps parents teach their kids how to use the Internet safely and responsibly
(PRWEB) June 05, 2014
Recognizing the difficulty parents face with protecting their kids from cyberbullying, predators, vulgarity, spam, pornography, and other Internet dangers, Dr. Laura encourages that parents use KidsEmail to help safeguard their kids. "KidsEmail is an excellent tool for parents to use when playing an active role in keeping their kids safe from online dangers. It also helps parents teach their kids how to use the Internet safely and responsibly," says Dr. Laura.
Dr. Laura Schlessinger, one of the most popular talk show hosts in radio history, has been offering no-nonsense advice infused with a strong sense of ethics, accountability, and personal responsibility for more than 30 years. She is also a bestselling author of 13 adult books and four children's books, including In Praise of Stay-at-Home Moms, and Stupid Things Parents Do to Mess up Their Kids: Don't Have Them If You Won't Raise Them.
"We are extremely excited that Dr. Laura recognizes how valuable a service like KidsEmail is in helping parents raise their children in a safe environment," says KidsEmail.org founder and CEO Jacob Andersen. "It's always been our mission to protect children while helping them learn about and enjoy technology in a safe environment."
Since its launch in 2009, KidsEmail continues to receive awards and recognition from organizations dedicated to the safety and wellbeing of children. The safe and easy-to-use email service has been honored by the Family Review Center with its Seal of Approval, Editor's Choice Award, and 2013 Best of the Year award. HowToLearn.com has recognized KidsEmail.com as one of its top 101 Best Back to School Websites. KidsEmail has also been certified as a safe interactive environment for kids by the kidSAFE Seal Program.
KidsEmail now protects more than 45,000 children from Internet dangers. To learn more about this award-winning safe email service for kids, parents can visit http://www.KidsEmail.org to sign up for a free 30-day trial.
About KidsEmail.org
Launched in 2009, KidsEmail.org is a safe email service designed to protect kids ages 4 to 12 from Internet dangers including cyberbullying, pornography, predators, and email from strangers. This service allows kids to only send emails to and receive emails from people on their contact list while also allowing parents to monitor email conversations. Visit KidsEmail.org to learn more and to sign up for a free trial.