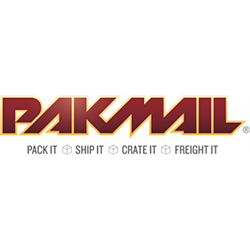 Our industry is changing at a rapid pace and we need to be on top of those changes.
Derry, New Hampshire (PRWEB) June 05, 2014
Pak Mail Centers of America, Inc. announces that local Pak Mail franchisee, JoAnn Godin, has been elected to the Franchise System Advisory Council (FSAC).
The FSAC comprises eight Pak Mail franchisees that represent and provide a voice for all Pak Mail franchisees. Of the eight FSAC positions, six represent different regions of the country, one represents area developers, and one is appointed as an at-large member. JoAnn Godin will represent the Northeast Region in meetings with the national franchise company.
JoAnn Godin and her husband Garry Godin opened a Pak Mail franchise location in Derry, New Hampshire in 1990. It is located at 55 Crystal Ave., #7, Derry, NH 03038-1725.
"I felt I needed to take this challenge in hopes of being able to contribute my 24 years of experience to help continue to grow our businesses," said JoAnn Godin. "Our industry is changing at a rapid pace and we need to be on top of those changes. We need to be able to choose new adventures and ideas to make the Pak Mail business grow… I want to be part of the new age, so I decided to bring some ideas to the table, beginning with joining the FSAC."
Pak Mail will pack and ship anything, anywhere. Services include custom packing and crating, furniture shipping, small moves, overnight shipping, private-mailbox rental, copies, fax, packing and moving supplies, pickup and delivery. Pak Mail is a FedEx and UPS Authorized Shipping Outlet.
About Pak Mail
For 30 years, Pak Mail has been the world's premier franchisor for packing, shipping, crating and business-support services for both commercial and residential customers. With more than 300 stores in the United States and Mexico, Pak Mail is a one-stop source for domestic, international and freight shipping, including services for furniture, art and antiques. Pak Mail partners with FedEx, UPS, DHL, The U.S. Postal Service and other trusted freight carriers for worry-free delivery. Pak Mail finds the most cost-effective and safest ways to pack and ship items worldwide by air, ocean, or ground. For further information, please visit http://www.pakmail.com.