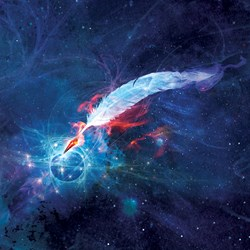 We are continuing to make announcements for originality of story on the contest facebook page and I also mention it in my workshops as well as my writing advice e-mails
HOLLYWOOD, CA (PRWEB) June 05, 2014
Every quarter the thousands of entries in the L. Ron Hubbard Writers of the Future contest – the world's largest science fiction and fantasy contest for new writers – are reviewed to see what the current popular subjects are. "The current trend is now leaning towards people with superpowers. I attribute this to the increasing popularity of Comic Con based conventions across the country," coordinating judge Dave Wolverton stated.
In making the announcement, Wolverton continued, "Originality is always vital to a story being selected to win in this contest. Your basic storytelling skills must be very good, too."
"We are continuing to make announcements for originality of story on the contest facebook page and I also mention it in my workshops as well as my writing advice e-mails," Wolverton continued.
Now in its 31st year, the Writers of the Future Contest attracts entries worldwide. Twelve quarterly winners receive prize monies and, along with selected finalists, are published in an annual anthology, L. Ron Hubbard Presents Writers of the Future (Galaxy Press).
Initiated by multiple New York Times best-selling author L. Ron Hubbard, the merit-based Writers of the Future Contest boasts the launching of the careers of 12 New York Times best-selling authors, including: Jo Beverley, Tobias S. Buckell, Nancy Farmer, Eric Flint, Karen Joy Fowler, Tim Myers, Patrick Rothfuss, Lisa Smedmen, Dean Wesley Smith, Elizabeth Wein, Sean Williams, and Dave Wolverton aka David Farland.
Wolverton recommends that prospective writers visit http://www.writersofthefuture.com for more information on how to enter the contest.