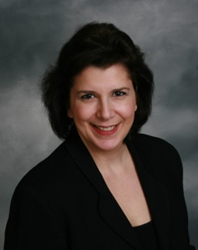 If you are planning to take one of these Principal exams , you may want to take it sooner rather then later. When there are major revision to an exam, it sometime take a little while for the exam pass rate to level out based on the new content.
The Woodlands, TX (PRWEB) June 05, 2014
Starting on June 16th, FINRA will begin rolling out the new content outlines starting with updates for the Series 26 qualification exam, followed by the Series 24. The change is the content outline will reflect function areas, for the Series 26 there will be 3 function areas and for the Series 24 there will be 5 function areas. The Series 26 function areas include: 1) Personnel Management Activities and Registration of the Broker-Dealer 2) Supervises Associated Persons and Oversees Sales Practices 3) Oversees Compliance and Business Processes of the Broker-Dealer and its Offices. The Series 26 function areas include: 1) Supervision of Registration of the Broker-Dealer and Personnel Management Activities 2) Supervision of General Broker-Dealer Activities 3) Supervision of Retail and Institutional Client-Related Activities 4) Supervision of Trading and Market Making Activities 5) Supervision of Investment Banking and Research.
FINRA plans to also release content updates for other qualification exams including Series 27/28 FINOP, Series 9/10 Sales Supervisor, and Series 4 ROP at a later date. The changes in the outline will affect competency in various performance function areas, and vary in number depending on the specific qualification exam.
While FINRA is ultimately responsible for all standards of training, experience and competence of their regulated firms and their associated person, the review process was conducted in consultation with a committee of industry professionals to ensure that all laws, rules and regulations were adhered. For Series 26 this would include incorporated the various functions and associated tasks an Investments Company and Variable Contracts Products Principal currently perform.
Daniel LeGaye has been involved in corporate, securities and business law since 1980. He has represented both individuals and businesses in a wide variety of commercial transactions, corporate structuring and regulatory compliance issues. His main focus has been the financial and securities industry, where he has worked closely with institutions, broker/dealers and investment advisers to ensure they are compliant with applicable laws, rules and regulations. http://www.legayelaw.com/practice