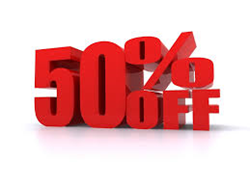 (PRWEB) June 06, 2014
Smile Travel Vietnam is a leading travel agency offering easy, hassle-free travel around Vietnam with the highest standards of customer care. In 2008, Vietnam-airline.org was operated by the agency to provide airfare service. A promotion campaign has been launched on the occasion of adding 2 new routes to Japan. About 1,500 vouchers will be given to lucky customers who use a Master Card to buy a flight ticket.
It is very simple to book a ticket with Vietnam-airline.org. Firstly, customers will select the suitable flight. After that, they are required to fill in the personal information into blanks. Next, customers are required to confirm and pay fares through VISA, MasterCard, JCB, Diners Club, Union Pay and American Express. After 3-5 working hours, they will get an e-ticket if the agency reserve seats successfully. Customers can leave their contact and messages after finishing their booking and the staff will answer all their requests afterwards. It is advised that passengers should book a ticket before 3-6 months departure date to get a good deal.
"About 1,500 vouchers will be given to lucky customers who use a Master Card to purchase a flight ticket," the Chief Executive said. Each vouchers equivalent to 50 % the total price of a domestic ticket. It means that if someone buys a ticket for the route from Singapore to Hanoi, he/she may buy a ticket from Hanoi to Danang city with a half price of the total thanks to presenting a lucky voucher. However, one customer just can get 1 voucher at maximum. Also, the voucher cannot be converted into cash.
For more details about the program, customers can get access to the website or contact at sales(at)vietnamairfares(dot)org or call +84 988 832 041.
About Vietnam-airline.org
Smiletravelvietnam.com was founded in 2008 and is considered as a leading travel agency in Vietnam. Based in Hanoi, the agency is dedicated to high-quality tourism services including Vietnam visas on arrival, airfares and tours.