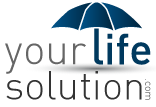 Chicago, IL (PRWEB) June 05, 2014
YourLifeSolution.com, a service that helps consumers compare permanent and term life insurance quotes online, is today announcing their ability to place up to $249,999 worth of permanent life insurance on almost any consumer without the need for them to complete a lab exam. "There have generally always been a few places one could acquire $100,000 worth of permanent life insurance without an exam, but those places were generally not competitive, and did not have an electronic application system. The product I'm referring to is both one of the absolute most competitive no-lapse universal life insurance products and has a much simpler application and approval process than what consumers traditionally have to go through to get such coverage," said Eric Smith, the founder and independent life insurance agent of YourLifeSolution.com.
According to YourLifeSolution.com, in most cases the product can be approved in under one week and an applicant can generally be insured in that same week.
Consumers interested in viewing instant permanent and term life insurance quotes online are encouraged to visit YourLifeSolution.com. Consumers can also acquire information by phone by dialing 888.374.2764.