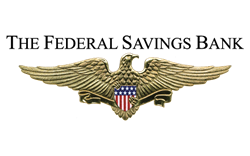 Slow construction and few for-sale properties have been staples of the housing recovery.
Chicago, IL (PRWEB) June 05, 2014
The Federal Savings Bank has heard from its home loan applicants that finding a desired piece of real estate are far and few this spring. To highlight the issue, the veteran-owned lender shares two recent reports that cover current real estate inventory issues.
According to Zillow, inventory declines continue to plague first-time buyers during the housing recovery, as the number of for-sale properties dropped for four consecutive months at the start of 2014. For the online real estate marketplace's listings alone, there was a 0.4 percent decrease year over year for inventory. Furthermore, half of all metro areas in the U.S. are seeing similar declines.
Slow construction and few for-sale properties have been staples of the housing recovery. Even with prices climbing at a steady pace, low interest rates have allowed many potential home buyers to get their hands on a low cost mortgage. Yet, The Federal Savings Bank knows there aren't many options, particularly for first-time buyers due to more noticeable inventory shortages in the lower priced market.
In a recent Redfin report by The Federal Savings Bank shared on June 4th. The report highlights how sales for the priciest 1 percent of homes are going up while other sales are declining. Stan Humphries, Zillow chief economist, said the inventory problems are caused by a couple factors, but the most prevalent is widespread negative equity, which has discouraged many homeowners from listing their properties.
Other causes for tight inventory
HousingWire reported on May 19th that there are three reasons for the lack of available for-sale homes. Underwater properties were on this list as well, as the source noted that few homeowners with negative equity are willing to settle on a short sale due to the Dec. 31, 2013 expiration of the Mortgage Forgiveness Debt Relief Act. Furthermore, sales of real estate-owned properties have slowed.
Low mortgage refinance rates during the past few years have also encouraged homeowners to keep their properties. Getting a new mortgage means a higher rate, so it more financially advantageous for many of those homeowners who refinanced to avoid a move.
Where to find homes during the inventory shortage
As with all aspects of the housing recovery, growth and declines occur unevenly at the local level. According to Zillow's report, there are some metro areas that have seen size-able growth for the number of for-sale homes. For April, here are the locations with the greatest inventory growth year over year:
Las Vegas (34 percent)
Phoenix (32 percent)
Riverside, California (27 percent)
Washington D.C. (25 percent)
Orlando, Florida (22 percent)
On the opposite end of the ranking, Houston had the largest decline year over year for available properties, dropping 27 percent. It was followed by San Antonio, Texas (24 percent), Boston (23 percent), Austin, Texas (20 percent) and Columbus, Ohio (18 percent).
Regardless where home buyers search for a property, it is important to remain competitive in the housing market. Supply continues to outpace demand, meaning there is a high possibility of intense bidding wars. Getting a pre-approved for a low rate mortgage can help with gaining a competitive edge over other buyers.
For information about first-time home buyer loans, contact the Federal Savings Bank, a veteran owned bank.