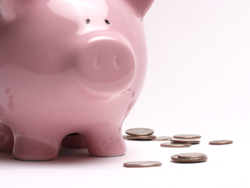 Crowd-funding websites are the purest illustration of the American Dream in action.
(PRWEB) June 09, 2014
"Crowd-funding websites are the purest illustration of the American Dream in action," said Joseph Ferriolo, director of Wise, which helps businesses in every stage of development plan for sustainable growth. "It's the democratic process turned toward supporting one another's goals and accomplishments, and it empowers us to help each other in a way that's unprecedented."
But such funding websites aren't just for U.S. businesses, he said: "Part of the appeal of these sites is that they introduce your vision to the world."
However, he said, this kind of funding can have one very serious flaw.
"Each site has a list of requirements," Ferriolo said. "For example, the Kickstarter guidelines list all the various kinds of projects you can't ask to be funded through the site. But nowhere in the guidelines does it specify planning for success as a prerequisite for funding."
Such emphasis on "the idea" promotes the belief that a good concept itself is all one needs to succeed, but Ferriolo said that's just not true.
"So many excellent product and services concepts never make it to consumers because the people who had those concepts failed to plan for running a business," he said. "There's a lot more to it than coming up with a good idea; as much as that's sometimes disheartening to hear, it's the truth. Success takes hard work, and part of that work is creating a strong foundation for your company."
But, he cautioned, this in no way means crowd funding can't work for your business.
"On the contrary, by showing that you have a plan for marketing, managing and sustainably growing your business, you can increase your appeal to potential funding sources of all kinds and show that you respect the trust they are placing in you."
Wise Business Plans (http://www.wisebusinessplans.com), staffed with professional MBA writers, researchers and financial experts, is a trusted partner for businesses across a broad spectrum of products and services. Our mission is to empower our clients to make the best possible business decisions, boost company performance and facilitate their funding success by laying the groundwork for strong businesses that excite, inspire and retain talented and exceptional employees.