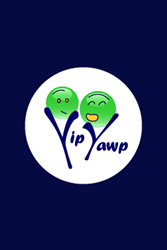 Yip Yawp changes the way teens use anonymous social. Now it's both useful and fun.
Andover, MA (PRWEB) June 05, 2014
Fountain of Apps, Inc. today announced the release of its new Yip Yawp mobile app for Android and iPhone users. Called "Yip Yawp – Just for TEENS", the app combines the freedom and safety of a profile-free, anonymous social experience with the usefulness of verified discounts on the fashion brands teens love. Yip Yawp gives teens an alternative way to interact with more than 150 top brands, such as Adidas, Ralph Lauren and Sephora, while enjoying the anonymity teens seek on social media.
According to analyst estimates, millions of teens have left Facebook in search of new social destinations where they can interact with people their own age and be themselves. Yip Yawp delivers a safe and useful mobile experience where teens can relax, get answers to their most burning questions, and find products they really want. "Yip Yawp is changing the way people view anonymous apps," says Jess Cahill, co-founder at Fountain of Apps, Inc. "Yip Yawp transforms the anonymous social experience from dark and dangerous to safe, useful, and fun for teens."
Yip Yawp also provides an answer to the monetization questions that surround anonymous apps. Yip Yawp's innovative branding category, called Luv-a-Brand, lets teens select which fashion brands they want to pursue. As a result, both brands and Yip Yawp users benefit from exposure to each other in an entertaining setting.
To learn more, download Yip Yawp in the App Store or Play Store. Or visit us on the web: http://www.YipYawp.com.
About Fountain of Apps, Inc
Fountain of Apps develops innovative mobile apps that change the way people interact. Our Flagship app, Yip Yawp, quickly grew an audience of thousands of users in its first two months. Seeing first-hand how teens were leveraging the app, we shifted its focus to the teen community to provide a private, safe and useful place they can call their own. We will continue to add new useful features and functionality that teens want.
Press Contact:
Fountain of Apps
John Tenore
(978) 697-6774
jtenore(at)fountainofapps(dot)com