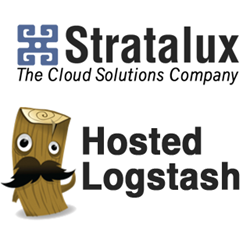 We are taking log management to the next level with a hosted, cost-effective, comprehensive open-source logging solution.
Los Angeles, CA (PRWEB) June 05, 2014
Responding to the needs of its customers and the overwhelming interest in Logstash - the leading open-source alternative to Splunk, Stratalux has released a hosted version of Logstash to the public.
Centralized logging solutions like Stratalux's Hosted Logstash help companies solve operational problems faster by collecting, tracking and analyzing logs from applications, systems and AWS without the cost and time required to manage similar solutions like Splunk or running Logstash internally.
Stratalux's Hosted Logstash is a fully-managed, open-source IT log management solution for companies who need the ability to customize a solution, but don't want the IT overhead or enterprise software price. Stratalux Hosted Logstash provides the scalability and availability of managed AWS and includes 24/7 support to ensure the service is always running. In addition, customers get the added assurance of a team of Logstash open-source log management experts that can address any required customization. And unlike other solutions, Stratalux's Hosted Logstash no lock-in promise means that clients have the power and flexibility to migrate and assume management responsibility anytime they like.
According to Stratalux CEO, Jeremy Przygode, "Centralized logs are a critical component of any IT organization. Tools like Logstash provide insights into system activity and help diagnose problems. This becomes even more significant for organizations that are required to comply with regulatory standards like HIPPA, SOX, PCI, or FINRA. In complex IT environments, searching across hundreds of logs can get both complicated and cost prohibitive. Centralized log management is an elegant solution because it aggregates the information in a single, centralized location." Przygode continues, "With the introduction of Stratalux's Hosted Logstash, we are taking log management to the next level by applying our expertise in open-source software and Amazon Web Services that brings a hosted, comprehensive logging solution to companies that won't break their IT budgets."
Stratalux has extensive experience building and managing enterprise ready Logstash solutions built on Amazon Web Services. To find out more about Stratalux AWS managed services and how Stratalux can help organizations with their logging needs simply visit our website at http://www.stratalux.com.
About Stratalux
Stratalux is the leader in building and managing cloud solutions for mid-market and enterprise companies. Focused on building highly trafficked and fully automated website infrastructures for companies wanting the flexibility and cost savings offered by AWS; Stratalux leverages decades of experience from the world of traditional IT, while being recognized as a leader in migrating and managing websites built on AWS. Stratalux partners exclusively with Amazon Web Services (AWS), and other partners in the AWS eco-system, such as Zadara and Alert Logic, as well as strategic technology partners like Chef and Logstash. Stratalux is a technology company, that has a singular focus on the AWS cloud, enabling its customers to maximize the value of AWS and focus on what's really important - their businesses. To learn more about Stratalux visit us at, http://www.stratalux.com.
Copyright (C) 2014 Stratalux. All rights reserved. Stratalux and the Stratalux logo are registered trademarks of Stratalux, Inc. and/or its affiliates in the U.S. and certain other countries. All other brands, names or trademarks mentioned may be trademarks of their respective owners.