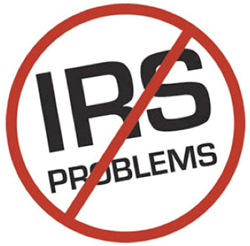 [T]he worst entry on a...credit report is a tax lien. Even if it is paid...the tax lien...will [spend] another 7 years on their credit reports. The ability to have the tax lien...removed from their credit reports is an enormous incentive for taxpayers
Santa Monica, California (PRWEB) June 06, 2014
As part of a program originally introduced two years ago, the Internal Revenue Service recently announced the Fresh Start Initiative will be extended through 2014 whereby the IRS will be easier on people who haven't paid their federal taxes. IRS Commissioner Doug Shulman said the service made changes to its lien system and collection tools that will help people with tax debts.
When the IRS files a tax lien, it goes on a taxpayer's credit report. After the tax debt is resolved, the IRS releases the lien but it remains on the taxpayer's credit report for seven years from the date the tax was paid.
Under the 2014 Fresh Start Initiative, eligible taxpayers who pay their tax debt, enter into a direct debit installment agreement or convert a regular installment agreement into a direct-debit installment agreement can ask to have their tax lien withdrawn, which could remove any evidence of it from their credit report. The IRS will withdraw the lien after a "probationary period" demonstrating that direct debit payments will be honored.
Mina Kuper of Madison Debt and Tax Relief notes that "the worst entry on a bad credit report is a tax lien. Even if it is paid in full and released, the tax lien will haunt a taxpayer for another 7 years on their credit reports. The ability to have the tax lien withdrawn and removed from their credit reports is an enormous incentive for taxpayers to resolve the delinquent taxes while the Fresh Start Initiative is still available."
Madison Debt and Tax Relief is dedicated to providing affordable solutions to businesses and individuals alike who find themselves in trouble with the IRS or State Tax Authorities. For more information or to receive a free tax relief consultation, call (800) 441-2615 or visit http://www.madisondebtandtaxrelief.com.