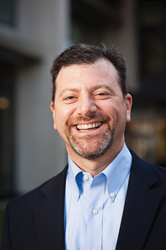 "We provide the intelligence to actually stop a cybercriminal."
Pittsburgh, PA. (PRWEB) June 05, 2014
Malcovery Security announced today that it has issued a special report, 'The many faces of GameOver Zeus: A Today's Top Threats special topic report, which is free to download at http://info.malcovery.com/special-report-many-faces-of-gameover-zeus. Despite the recent indictment against the alleged cybercriminal behind GameOver Zeus and CrytpoLocker, there is still much to learn. GameOver Zeus is considered one of the most significant online threats in operation for stealing private data from victims and propagating other types of dangerous malware. The programs have infected hundreds of thousands of computers around the world and have generated losses that exceed $100 million.
In this Today's Top Threats (T3) Special Report, Malcovery explores:

The "many faces of GameOver Zeus," including various distribution methods used to deliver the common banking Trojan.
A detailed explanation of common delivery methods, such as downloaders, exploit kits and installers.
How you can gain protection through understanding.
The report can be downloaded at http://info.malcovery.com/special-report-many-faces-of-gameover-zeus.
"GameOver Zeus is a classic email-based threat. It can present a fake online banking webpage to trick a user into entering personal and financial information," stated Greg Coticchia, CEO and cofounder of Malcovery Security. "Once deployed, the cybercriminals would drain victims' bank accounts into a series of foreign accounts they controlled. With actionable intelligence, such as Malcovery's Todays Top Threats (T3), enterprises can stop and prevent these type of attacks more effectively than with existing solutions."
Malcovery Security provides cloud-based security technology and services that use big data analytics to identify the source and nature of cyber attacks. Malcovery delivers actionable intelligence that can be applied to neutralize the threats and actions of cyber criminals in the areas of phishing, malicious spam and email-based malware so that enterprises can minimize or even eliminate the potentially significant and often immediate financial losses resulting from these crimes and attacks. Malcovery's patented and patent-pending cyber forensic technology continuously analyzes millions of cyber attack vectors to identify and prioritize new patterns of attack. This actionable cyber intelligence enables users to focus resources to combat the most harmful threats.
Malcovery has quickly gained commercial success with many Fortune 500 enterprise customers such as eBay, Facebook, IBM, Citi, LinkedIn, Assurant, and Visa. The company was also recently selected as a Red Herring North America 2014 Top 100 winner.
"We are not another just anti-phishing technology or malware prevention provider," said Gary Warner, Chief technology Officer at Malcovery and cofounder. "We are not another phishing 'take down' service that serve as a response to these attacks today. We are unlike virtually all services that address only the symptoms because we provide the intelligence to actually stop a cybercriminal."
Learn more about email-based threats and what you can do about them at: http://info.malcovery.com.
About Malcovery® Security
Malcovery Security protects networks and brands against email-based attacks. It is the leading provider of actionable cyber security intelligence and forensic analysis about email-based threats (phishing, spam and malware).
Delivered as a suite of subscription services, the company's patented and patent-pending technology provides the ability to identify the root sources of cybercrime attacks (servers, perpetrators, locations, etc.), delivering rich actionable intelligence information about cross-brand attacks and targeted attacks, as well as advanced notification of emerging email-based threats.
Unlike services that serve only as a reactive response to these attacks today--services that simply address the symptoms but cannot provide the intelligence to actually stop the cybercriminal and their activities--Malcovery Security's solutions provide the unique intelligence required to respond effectively to attacks on customers' brands, to disrupt email-based threats on an organization.
Malcovery Security has offices in Pittsburgh, PA and Birmingham, AL. For more information, please visit http://www.malcovery.com or connect with Malcovery on Facebook (facebook.com/malcovery), Twitter (@malcovery), and LinkedIn (http://www.linkedin.com/company/malcovery-security).
Editor's Note: Malcovery® is a registered trademark. 'Identify the Source. Stop the Threat.' TM is a trademark of Malcovery Security, LLC. All other trademarks mentioned herein are the protected properties of their respective owners.