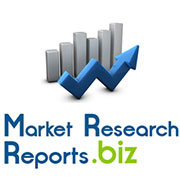 China Jewelry Industry Report, 2013-2016
(PRWEB) June 06, 2014
In recent years, jewelry consumption has kept increasing with the people's improved affordability and consumption level. In 2013, the global jewelry sales achieved USD184 billion, representing a year-on-year jump of 26.03% , accounting for 57.86% of the global luxury goods sales.
Browse Full Report With TOC:
http://www.marketresearchreports.biz/analysis-details/china-jewelry-industry-report-2013-2016
Mainland China is a major jewelry consumer in the world. In 2013, the jewelry sales in Chinese Mainland approximated USD75.8 billion (USD1= RMB6.2), equivalent to 41.2 % of the global consumption.
In Mainland China, the gold jewelry consumption accounts for about 50% of the total jewelry consumption. In 2013, two gold price slumps triggered spending spree; as a result, Mainland China's gold jewelry sales volume increased significantly by 42.5% to 717 tons in 2013.
In addition to meeting local demand, Mainland China also exports considerable jewelry. In 2013, it exported the jewelry with total value of USD49.06 billion, up 10.5% year on year. Hong Kong is a major destination, importing the jewelry worth USD41.97 billion (up 7.44% year on year) from Mainland China in 2013, and accounting for 86% of Mainland China's total export value.
To Download Full Report with TOC:
http://www.marketresearchreports.biz/sample/sample/206857
Currently, Chow Tai Fook, Lao Feng Xiang, Shanghai Yuyuan Tourist Mart, Chow Sang Sang and Luk Fook have become the leading brands in China (including Mainland China and Hong Kong). In 2013, Chow Tai Fook occupied the highest share 8.63% in the Chinese market (in terms of sales revenue), followed by Lao Feng Xiang with 5.34 %.
Chow Tai Fook: In recent years, Chow Tai Fook has highlighted the development of the retail network in second, third and fourth-tier cities of Mainland China. More than 65% of new stores opened by the company in 2013 are located in third-tier (or below) cities.
Lao Feng Xiang: Distributors and franchisees occupy high proportions. By the end of 2013, there had been 2,624 sales outlets (an increase of 323 year on year), including 1,550 distributors (rising by 162) and 916 franchisees (ascending by 153).
Shanghai Yuyuan Tourist Mart: In May 2013, Shanghai Yuyuan Tourist Mart merged "Laomiao Gold" and "Yayi Jewelry" into Shanghai Yuyuan Gold Jewellery Group Limited whose sales revenue increased by 14% to reach RMB20.57 billion.
Chow Sang Sang: Chow Sang Sang adopts the self-operation mode. In 2013, it opened 32 new stores in Yancheng of Jiangsu, Huzhou of Zhejiang, Datong of Shanxi, Weifang of Shandong and other cities; it added a new store in Tuen Mun V-City, Mong Kok and Jordan of Hong Kong each; it closed a branch in Taiwan while opening another two new stores.
To Inquiry Before Buying Report:
http://www.marketresearchreports.biz/analysis/206857
The report highlights the following:

Global jewelry consumption, raw material markets, brand enterprises, etc.;
Status quo, sales models, regional market structure and development trends of China jewelry industry;
Production, processing, marketing, export and competition pattern of China jewelry industry;
Supply and demand of gold, platinum, diamond and other jewelry market segments in China;
Table of Contents
1. Overview of Jewelry
1.1 Definition and Classification
1.2 Industry Chain
1.3 Industrial Characteristics
2. Status Quo of Global Jewelry Industry
2.1 Market Overview
2.2 Main Raw Material Market
2.2.1 Gold
2.2.2 Silver
2.2.3 Platinum
2.3 Major Brands
3. Status Quo of China Jewelry Industry
3.1 Status Quo
3.2 Development Potential
3.3 Influencing Factors
3.3.1 Favorable Factors
3.3.2 Adverse Factors
4. Chinese Jewelry Market
4.1 Production and Processing
4.1.1 Procurement of Raw Materials
4.1.2 Production Base
4.2 Marketing
About us
MarketResearchReports.biz is the most comprehensive collection of market research reports. MarketResearchReports.Biz services are specially designed to save time and money for our clients. We are a one stop solution for all your research needs, our main offerings are syndicated research reports, custom research, subscription access and consulting services. We serve all sizes and types of companies spanning across various industries.
Contact
M/s Sheela
90 Sate Street, Suite 700
Albany, NY 12207
Tel: +1-518-618-1030
USA – Canada Toll Free: 866-997-4948
Email: sales(at)marketresearchreports(dot)biz
Website: http://www.marketresearchreports.biz/
Find More Reports Under Retail Market Research Reports: http://www.marketresearchreports.biz/category/137